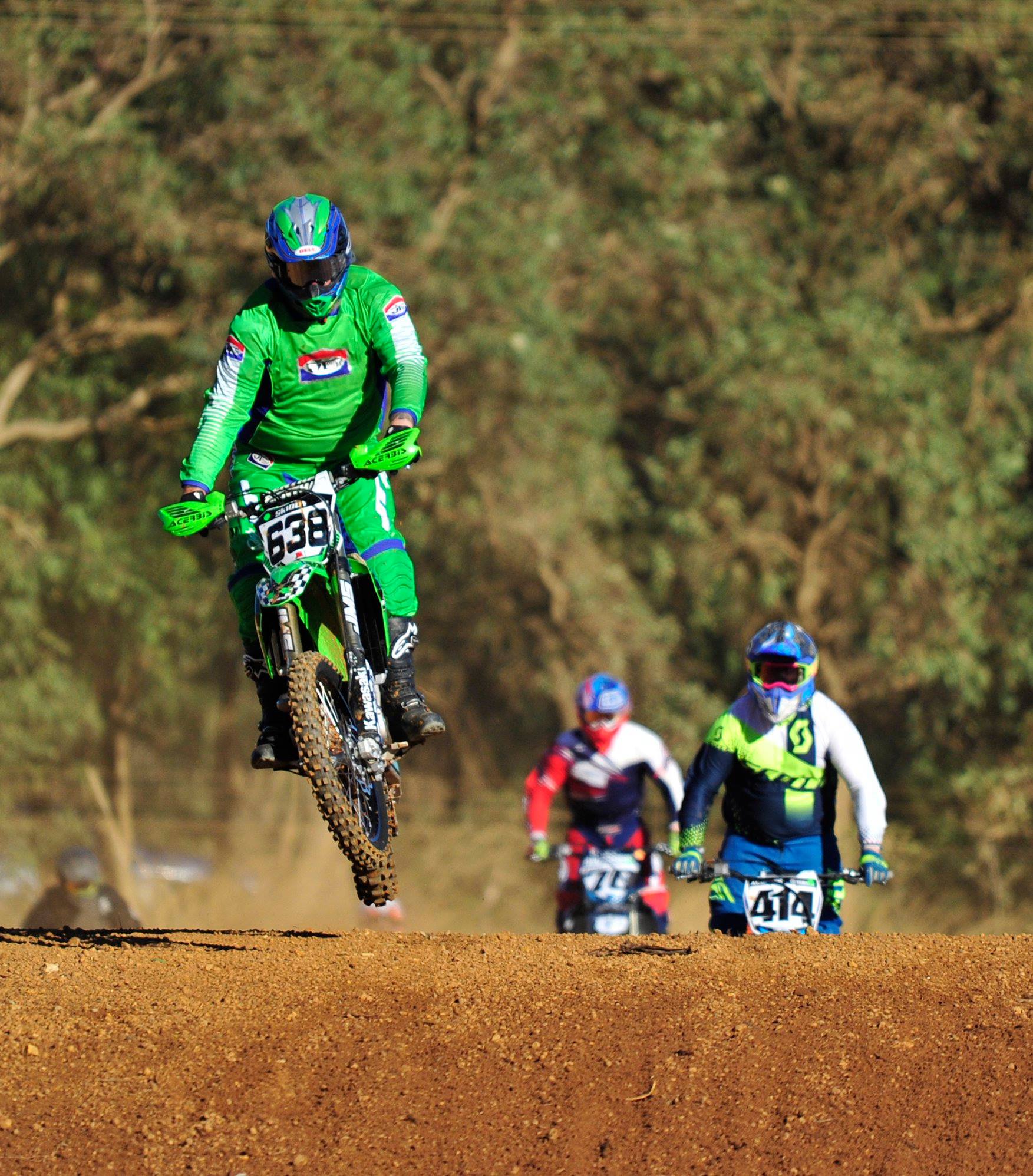 On April 7th, Lightweight Motorcycle Club at Hendley Park in Whitby, presented the much anticipated Hendley Park Cup 2019.
This annual event honours the late Don Hendley, whose generosity made it possible for motocross events to take place on the very site where Lightweight operates today and the Hendley Park Cup has over the years become one of the well-known Open motocross events in Western Australia.
This year, the buzz in relation to the event was stronger than ever before, as Lightweight Motorcycle Club spent the last couple of months redesigning its motocross track under the lead of Willie Thomson of Dirt High Promotions. With its exciting design, riders were keen to test it out for size, in particular since this was one of the first opportunities to do so for non-members and members alike. Based on the comments overheard on the day, it looks like the new track is set to be a roaring success.
The day saw a huge range of riders, from nippers in their first year of competition, all the way through to the pros, battling it out on the track. With both junior and senior classes on offer and around 100 riders attending, the cup certainly delivered some bar-banging action, spectacular riding and a few upsets, with excitement levels reaching fever pitch at the end of the day, with the Senior and Junior Hendley Park Cup feature races. The Junior Hendley Park Cup race was a new feature this year, and will no doubt return again next year, as it was very popular with the riders.
The Senior Hendley Park Cup race was taken out by Mat Fabry, with Dean Porter hot on his heels in second place and Ashley Whisler in third. The Junior Hendley Park Cup race equally thrilling was won by Jake Turner, with Brock Flynn in second and Jay White in third place.
Presentations at the end of the day capped off an action-packed day, with trophies and prize money going to the seniors, and vouchers being raffled out amongst the junior riders.

Hendley Park Cup 2019 results
50cc Auto
Mason Brown
Deegan Fort
Sol Pellicano
65cc 7-U12
Kayden Minear
Seth Shackleton
Mason Brown
85cc 9-U12
Kayden Minear
Seth Shackleton
Charlie Weightman
85cc 12-U16
Brodie Taylor
Max Devery
Tadhg Venn
100-125cc 2st 13-U16
Brock Flynn
Jay White
Riley Phillips
128 2st/250cc 4st 13-U16
Jake Turner
Mitchell Killeen
Ross Harron
MX2 Clubman
Paul Williamson
Richard Crosbie
Damien O'Brien
MX2 Intermediate
Maverick Scott
Harry Phillips
Michael Young
MX2 Pro
Mat Fabry
Dean Porter
Jamie Higgs
MX1Clubman
Leighton Madden
Benjamin Treloar
Chad Mckay
MX1 Intermediate
Peter Freight
Kirk Shier
MX1 Pro
Mat Fabry
Dean Porter
Mario Dercole
Women's
Hannah Bagnall
Megan Bagnall
Storme Green
Veterans
Trevor Unstead
Peter Freight
Paul Bagnall
Hendley Park Cup Senior
Mat Fabry
Dean Porter
Ashley Whisler
Hendley Park Cup Junior
Jake Turner
Brock Flynn
Jay White
Photo Credit- Richard Polden from Examiner Newspaper