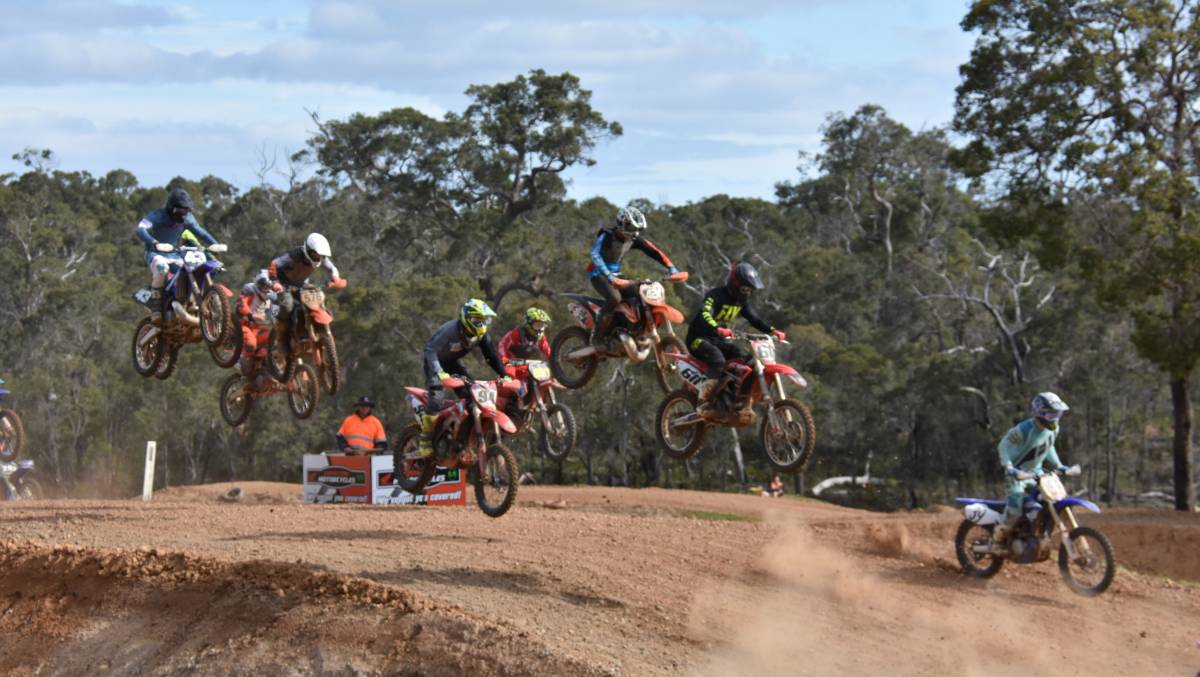 Five South West motorcycle clubs of Southern Capes, Cranbrook, Bunbury, Collie and Manjimup came together for the final round of the South West interclub series sponsored by Bunbury KTM Suzuki.
Southern Capes' Jindong track was in prime condition for the 100 or so riders aged between five and 72 who battled it out for their respective clubs across three rounds for each of the six junior classes who raced in the morning and the seven senior classes held in the afternoon.
With an abundance of close racing during the day across all divisions in perfect conditions for fast and flowing motocross.
A large crowd gathered for the feature senior race of the day, the Jack Gerrard Memorial Shootout in memory of young Jack, who was a member of the Southern Capes club. Each year Jack's family put up the prize money for the top five finishers in this five by one lap shootout.
A full grid of 40 riders started with only the top 20 making it through to the next round. After four one-lap rounds five riders were left in the final shootout for the cash.
With Jack's father Ray commentating the afternoons proceedings and the race in honour of his son, he and the entire crowd could not have hoped for what would be the closest race finish in the shootouts history.
At the final straight and on the last big tabletop jump the chequered flag dropped in favour of Luke 'Bluey' Few (Bunbury) taking out favourite Dean Porter (Southern Capes) by only half a front wheel.
Coming in third was Austin Ridley (Bunbury) followed by Anthony 'Antman' Hicks (Southern Capes) and Mackenzie Shephard (Collie).
Standout performances on the day and series champions in their respective classes were Patrick Butler (Manjimup) in the 65cc and 85ccSW classes, Bailey Smith (Bunbury) in the 85ccBW class, Kara Cats (Collie) in the Ladies class and Marc Payne (Southern Capes) in the Masters class.
In the MX1 open class Dean Porter (Southern Capes) dominated the pro class on the day taking out all three moto's however the series champion was taken by Austin Ridley from Bunbury who had a fantastic SW series.Southern Capes' own Sophie Ablett, just 16 years old, also had a great day after not riding all year to come in second for the day in the ladies class.
A congratulations goes to the Manjimup club who where the Champion Club for the 2019 SW Interclub series.