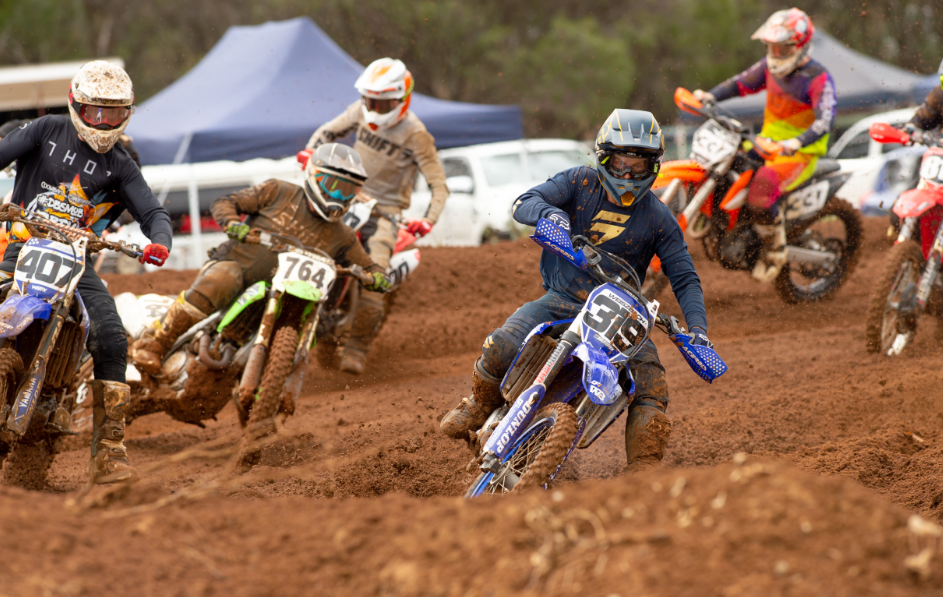 The last and final double header of the WAMX Make Smoking History State Junior and Senior Motocross Championship Series is here. Saturday the 14th and Sunday the 15th of September will be the last chance for Juniors and Seniors to showcase their skills to land a podium finish.

All year, riders have been trying their best to secure the top positions within the state series however, this final round for Junior and Senior riders will determine who is unbeatable. The ever famous Manjimup Motorcycle Club is the final host for the season. Motocross riders from near and far will gather to ride a track that is all too familiar and has been a favourite among many champion riders.

While the events aim to be serious, there is some light hearted fun to be had. Hopefully from afar you will be able to witness a sea of PINK, the final double header is also host to the National Breast Cancer Foundation where riders, families, officials and volunteers are to showcase their best pink fancy dress to help fundraise and support a worthy cause.
The action will begin early Saturday morning with the Juniors taking to the track first. Will some be holding their positions like they have all year? or will a new young gun be able to steal the spotlight?
Seniors will then blow you away only the next day, being the final event for WAMX for 2019, we are sure it is to be a showstopper.
Courage, strength and motivation are what riders need to be able to secure the final top positions for the championship series and we can't wait to see whom will be the leaders for 2019. Spectators are encouraged to come and take in the future motocross champions of Western Australia…a spectacular weekend it will be.
Where: Manjimup Motorcycle Club
Junior State Round 6: Saturday 14th September
Senior State Round 6: Sunday 15th September
Approx. 9am Start
Canteen and Bar Facilities on both days
Saturday: FREE Entry
Sunday: Adults $20,kids under 16 FREE with an accompanying adult
Make sure to follow WAMX on www.wamx.com.au, at Facebook, Instagram and YouTube for all the latest and greatest.
Photo Credit: True Spirit Photos