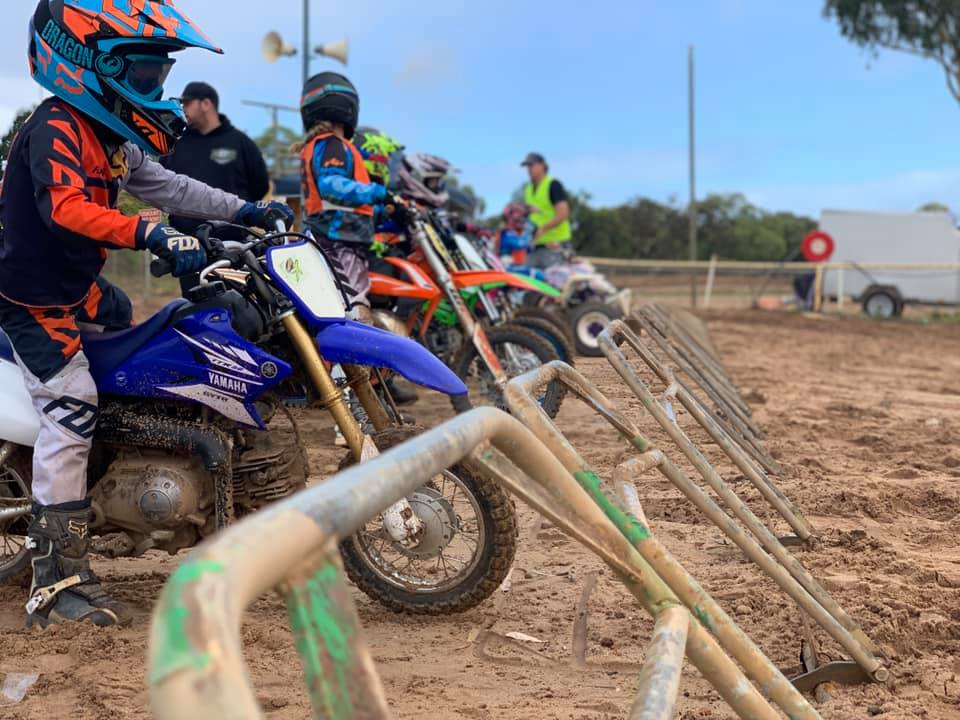 As we bring in a new year, we put our focus on junior rider participation for the 2020 season. 2019 saw many riders wanting to ride and be a part of our ever-growing sport but not having the ability to. However, with thanks to Five Star Yamaha this year we are able to assist those with their entry into the world of motorsport.

The Learn to Ride program is designed to remove one of the biggest hurdles we have when trying to encourage new riders into recreational motorcycle activities hosted by MWA affiliated clubs.
With MWA being able to provide a rider training experience with all equipment supplied for only a minimal charge of $80, we may be able to open a new pathway for participants to enter through.

Ran along side our current Mini X program, the new academy is for those who do not have access to a bike, are thinking about entering the motorsport scene or simply want to learn how to ride. Located at three prominent W.A clubs, Lightweight MC, Wanneroo Junior MC and WAJMCC for six occasions it gives those that are located North and South to experience what our clubs have to offer as our MWA accredited coaches guide riders to become confident, skilled riders.
Five Star Yamaha have offered to supply a range of entry level motorcycles for MWA to run this program that would suit a wide age range enabling the program to cater for children through to young adults starting at PW50's, TTR 50's, TT110's to TTR25's.
Other equipment required to run this program would be body armor, helmets and gloves. Clothing can be supplied by the participants in the way of long pants, long sleeve shirts and boots.

If you have any questions about how you can be involved, please contact us at; operations@motorcyclingwa.org.au or events@motorcyclingwa.org.au

The dates for this program will be ran at the same time as the Mini X Championship:

28th of March 2020 – Wanneroo Junior

9th of May 2020 – Chidlow (WAJMCC)

20th of June 2020 – Lightweight MC

4th of July 2020 – Wanneroo Junior

15th of August 2020 – Lightweight MC

19th of September 2020 – Chidlow (WAJMCC)