The Kellerberrin Speedway Club will be hosting a Ride Park Day this Saturday the 23rd and Sunday 24th of March at Kellerberrin Speedway. The track will be open to all dirt bike enthusiasts looking to ride with their mates.
The club have stated that on Saturday the track will be open between 3pm and 6pm, light permitting, at a cost of $25 per rider. Sunday 24th the track will be open between 10am and 3pm at a cost of $40.
There will be camping overnight on Saturday, with bar facilities, canteen and a sausage sizzle, the Bar and canteen will also be open Sunday.
Entries for this event will be taken at the venue on the day.

Those that are camping and may want a sausage sizzle please send Kellerberrin Speedway club a message on facebook for catering purposes or ring Trevor 0428454305.
Last weekend's Ride Park Day at Bunbury Motorcycle Club was an astounding success with over 150 entries and a fantastic day had by all.
#nohassle #nolicence #nononsense
For more details contact:
Trevor Johnson 0428454305 from Kellerberrin Speedway Club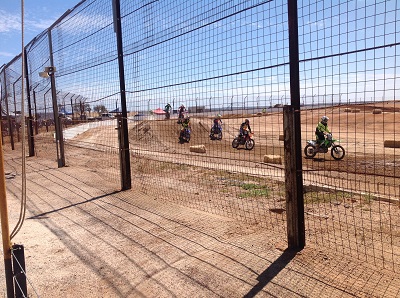 W
What are "Ride Australia Parks"
No Licenses – No Hassle – Just Fun!!
Motorcycling Western Australia's new exciting, family friendly Ride Park Days open WA motocross tracks to the general public in a managed and safe environment. These events now enable every day motorcycle lovers to enjoy the thrill of riding on a professional motocross track in a safe, controlled, family-friendly environment.
Motorcycling WA invite riders of any ability and all levels of experience to experience their Ride Park Days which are free from the cost of competition licensing,
MWA's goal is to attract riders from outside of the motorcycle sport to enjoy riding a premium motocross track venues across the state.
This attraction brings new faces to a much loved sport, supporting local clubs and communities whilst forming a family atmosphere. This will also encourage new riders to become interested in motorcycle sport instead illegally riding in the bush.
The following events are planned for 2019:
MARCH 17th-Bunbury Ride Park Day-Bunbury Motorcross Track-Bunbury
MARCH 23rd and Sunday 24th at Kellerberrin Speedway
MAY 25th-Cranbrook Ride Park Day-Cranbrook Motocross-Cranbrook
JULY 20th-Southern Capes Ride Park Day-Southern Capes Motorcycle Club-Jindong
To View the 2019 Ride Australia Park's calendar for WA click here: https://www.motorcyclingwa.org.au/wp-content/uploads/2019/03/Ride-Prk-as-1-Mar.png
To follow Ride Australia Park's facebook page https://www.facebook.com/rideparksaustralia/