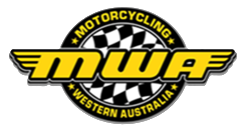 MWA Board of Directors
NOMINATIONS FOR DIRECTOR – 3 vacant positions for three year terms
Nominations for Director must be lodged in writing and received by the CEO by close of business 26 February 2018. All nominees must be seconded by a delegate of the Council. For 2019, Council will elect three Directors for a three year term.
MWA Road Racing & Motocross Sporting Panel
NOMINATIONS FOR MWA PANELS
Nominations for Sporting Panels will be made direct to the MWA board. A list of prospective new members will be circulated to clubs prior to being appointed by the board.
Click here to download Nomination Form .
You will find attached nominations forms, submit your nomination to: ceo@motorcyclingwa.org.au