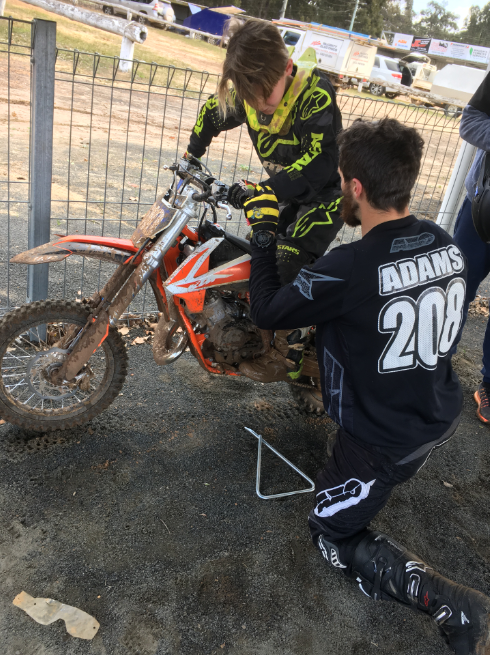 Motorcycling Western Australia, along with Manjimup Motorcycle Club hosted the developmental MX Camp for the last weekend in August.

The event saw sixteen riders participate in a series of sessions run by coach Josh Adams and a credited MWA Coach. Riders where put to the test in these sessions participating in; technique drills, on track development and an abundance of full procedure race starts.

The Perth weather held out for majority of the weekend, allowing riders to complete all sessions and get the most out of their coaching weekend. The junior riders where pushed in areas of riding that have previously been untouched due to a lack of knowledge or skill, however with help from our coaches they where able to put the theory to the test.

The well known Manjimup track was the perfect setting for the riders and coaches to assess where they could increase their skill level and up the pace.

All boys and girls who took part in the camp enjoyed the skill building weekend. MWA thanks all volunteers and the Manjimup Club for the use of their great facilities, keep an eye out for more camps to come!