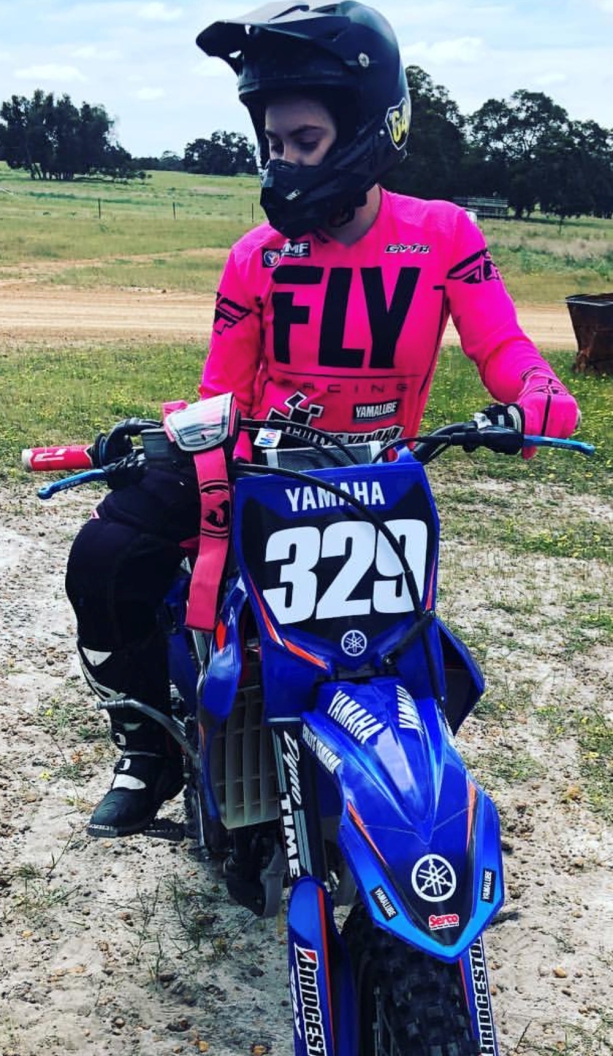 In preparation for this weekend's MX season opener we caught up with Megan Bagnall to have a chat about her preparation for the Cully's Women's' MX Champs and her plans for the year.
Megan is one of WA's elite level racers who have been achieving some great results over the past couple of years. Coming from a MX family with older sister Hannah in the women's class and dad Paul racing in vets, there is plenty of competition from within to help prepare for the Cully's Motorcycles Women's State Motocross Championships as the family to keep pushing each other along.
Q: How is your prep going for the coming season, what do you hope to achieve this year?
Megan: It's going well, we've been training hard on and off the bike. I am aiming to achieve top 3 in the WA Women's state championship and to improve on my result of 7th in the 2018 women's nationals' series this year.
Q: What are you looking forward to this year?
Megan: I'm looking forward to competing with all the girls at both a state and national level; hopefully we can get a full grid this year.
Q: What are some areas that you are focusing on with your riding?
Megan: Just continuing to improve all rounds really, but specifically just being more consistent and have better flow on the bike.
Q: What advice do you have for up and coming riders?
Megan: Train hard, put the hours in and it'll come.
Q: What's coming up next for you?
Megan: We head to Adelaide the Thursday after round 1 here (WA) for the first round of MXW at Murray Bridge and we will be on the line for the second round at Manjimup.
Thanks for giving us a bit of insight into your plans Megan. MWA Women's committee would like to wish Megan and all the women and girls ready for racing a great year.