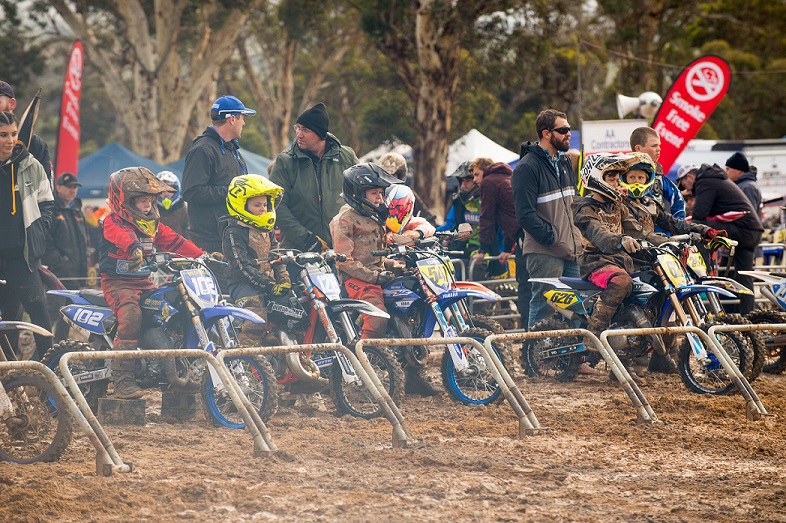 Round 4 of the WAMX Make Smoking History State Junior Motocross Championship Series will be hosted by the West Australian Junior Motocross Club on the Sunday 28th of July. With many still recovering from Cranbrook not that long ago it's a guess as to who might be on the podium at the end of the day. Hopefully not too much mud or rain for the coming round, but it might add to the racing and make it more action-packed…
With a few riders competing national and even internationally over the past few weeks, it's on from young and old to get the checkered flag at the end of the race. Great racing from those who have pushed themselves harder than ever before to see themselves even get a few positions ahead of that a couple rounds back; but even the smallest of change can make a big difference.
Chidlow, a track that some are all too familiar with which can give those an advantage however some riders might find that they are left following the dust of others who call the club home. The juniors have put on a show all year round and are expected to do it again for the upcoming event at WAJMCC. There is still time for many riders to push themselves to see a winning spot on the podium, but that comes with determination and dedication. A great day out for spectators of course with entry being FREE, with full canteen and bar facilities on the day. Old Northam Road, Sawyers Valley W.A. 6074 is where you will find WAJMCC that will host nail biting, extraordinary junior racing.
Where: West Australian Junior Motocross Club, Old Northam Road, Sawyers Valley W.A. 6074
Juniors State Round 4: Sunday 28th of July – Approx 9am Start – FREE ENTRY
Make sure to follow WAMX on www.wamx.com.au, at Facebook, Instagram and YouTube for all the latest and greatest.
Photo Credit: True Spirit Photos