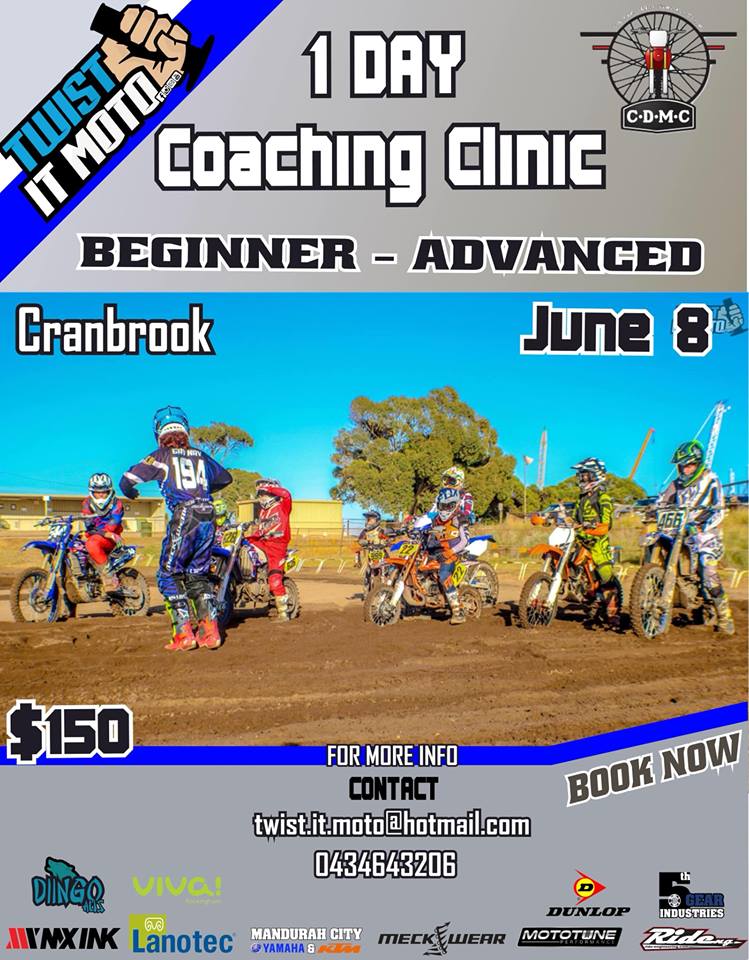 Twist it Moto is proud to present, along with the co-operation of the Cranbrook Motocross club , the third of our State Title Prep Coaching Clinics for 2019. Being held on the 8th of JUNE at the all new Cranbrook Motocross Club.
You do not have to be racing in the state titles to enter this clinic.
We will be honing in on the the basic skill and techniques for beginner level riders and then extending on this, with further technicality with the techniques used for the more advanced riders.
Whilst pin pointing and addressing to all riders individual needs, we aim to persuade the riders techniques away from any bad habits, leading them into good habits for a safer, smoother, and smarter ride.
Building confidence, with the incentive that with this the speed will come.
Light snacks included water and awards presentation at the end of the day.
For more information or to book contact:
twist.it.moto@hotmail.com
0434643206
Or leave a private message
https://www.facebook.com/TwistitMoto/