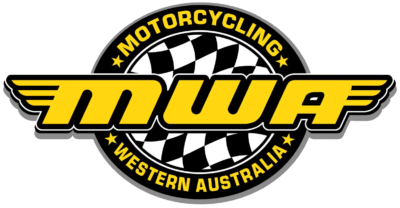 Latest update 19/03/2020.
MWA feels that our sport can still operate in club environment if the club chooses to run events. If you have any concerns or questions please give MWA a call. Please note the additional rules below that has been put in place by the government.
Limits on organised gatherings
To reduce the risk of Covid-19 virus spreading, employers and event organisers need to be aware of the new restrictions for indoor and outdoor gatherings.
The Australian Health Protection Principal Committee (AHPPC) has recommended limits on organised gatherings. These include limiting non-essential:
internal gatherings to fewer than 100 people

outdoor gatherings to fewer than 500 people

meetings or conferences for critical workforce members, such as healthcare professionals and emergency services
Indoor gatherings
An indoor gathering takes place within a single enclosed area (i.e. a single room or area). Essential activities such as health care settings, pharmacies, food shopping, schools, workplaces and public transport are not included in this restriction. However, social distancing and good hygiene practices should be applied in these settings.
All non-essential indoor gatherings of less than 100 people (including staff) such as cinemas, theatres, restaurants/cafes, pubs, clubs, weddings and funerals should apply social distancing and hygiene practices. This includes:
being able to maintain a distance of 1.5 metres between people

providing hand hygiene products and suitable rubbish bins, with frequent cleaning and waste disposal
This might mean changes are needed to seating or capacity. For example, cinemas and theatres will need to decrease density of patrons, which could include alternate seating, staggered seating and alternatives, except for family or household groups who may be seated together.
Gyms, indoor fitness centres and swimming pools do not need to close at this time — as long as they follow social distancing advice and have good cleaning routines in place.
Public transport is considered essential and at this stage, the 100 person limit does not apply. This will be reviewed regularly. Appropriate social distancing and hygiene practises should be used when travelling on public transport and any non-essential travel should be reconsidered.
Outdoor gatherings
Outdoor events of less than 500 attendees can proceed. However, there are general precautions that all events should follow:
considering the size of the space, the number of people in it, and how much room people have to move around safely — as a general rule, people should be able to keep 1.5 metres apart

hand hygiene products and suitable rubbish bins should be readily available, with frequent cleaning and waste disposal
Community sport can continue at this stage. However, only essential participants should attend activities, i.e. players, coaches, match officials, staff and volunteers involved in operations and parents/guardians of participants.
There may be other gatherings that are considered essential and it is at the discretion of the individual state and territory Chief Health Officers to determine if they will provide any exemptions to this restriction.
Motorcycling Western Australia is well aware of the ongoing and fluid situation surrounding COVID-19 (Coronavirus).
We understand that there are many events scheduled in the coming weeks, however there has been no need to cancel any events at present as long as the total number of people involved stays below 500. The club may choose to cancel if they wish but this is at the clubs discretion.
MWA will continue to meet regularly and will work to ensure that all licence holders, officials, clubs and event organisers are provided with up to date information as required.
At this stage, all permits issued remain valid and there is no requirement for events to be postponed or cancelled. All event organisers should also now be aware of the Federal Government's announcement warning against any public gatherings of over 500 spectators. Given the majority of grassroots events would fall below this number, it should have no impact on club and state level events. Event organisers are of course encouraged to utilise hand sanitisers where possible, and ensure good hygiene practices are encouraged through signage and any communications.
All attendees at events are reminded to follow the government's advice, and if they feel unwell should not attend.
More information about COVID-19 and how to avoid falling sick can be found here.
This is an ever changing fluid environment and the advice given may change in the near future. We will update all clubs and members as soon as this happens