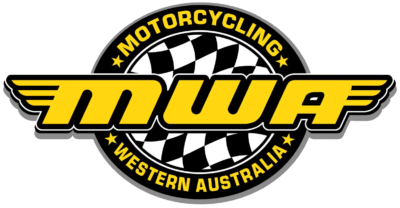 Motorcycling Western Australia is well aware of the ongoing and fluid situation surrounding COVID-19 (Coronavirus).
We understand that there are many events scheduled in the coming weeks, however there has been no need to cancel any events at present as long as the total number of people involved stays below 500. The club may choose to cancel if they wish but this is at the clubs discretion.
MWA will continue to meet regularly and will work to ensure that all licence holders, officials, clubs and event organisers are provided with up to date information as required.
At this stage, all permits issued remain valid and there is no requirement for events to be postponed or cancelled. All event organisers should also now be aware of the Federal Government's announcement warning against any public gatherings of over 500 spectators. Given the majority of grassroots events would fall below this number, it should have no impact on club and state level events. Event organisers are of course encouraged to utilise hand sanitisers where possible, and ensure good hygiene practices are encouraged through signage and any communications.
All attendees at events are reminded to follow the government's advice, and if they feel unwell should not attend.
More information about COVID-19 and how to avoid falling sick can be found here.
This is an ever changing fluid environment and the advice given may change in the near future. We will update all clubs and members as soon as this happens