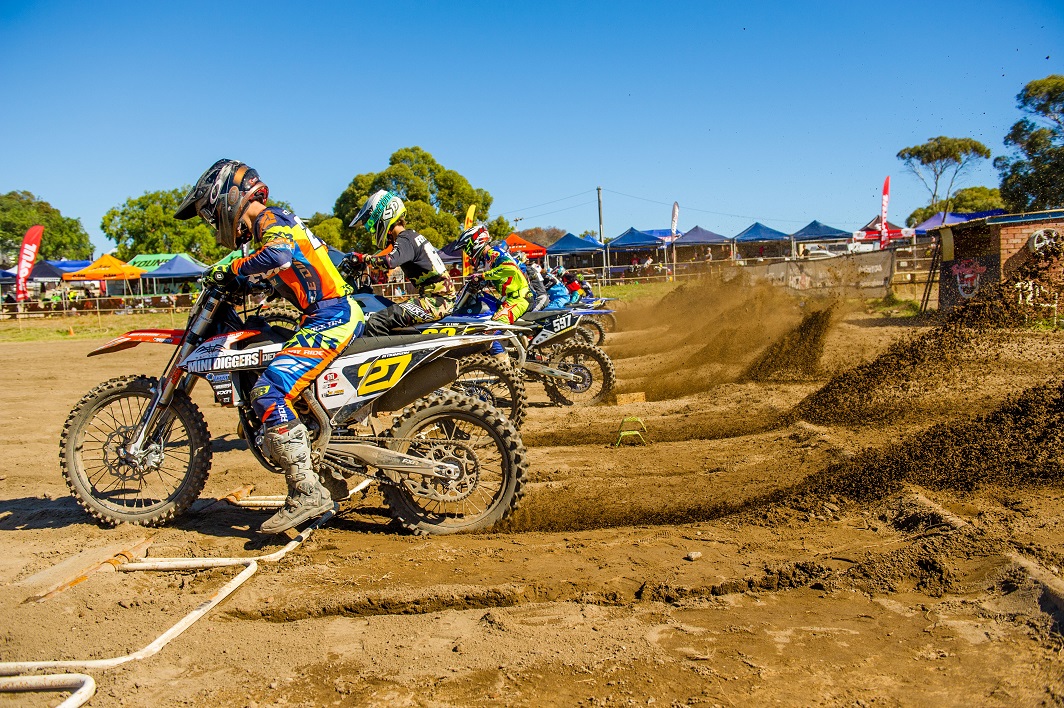 In a little under a week's time on the 15th and 16th of June the second round of the Junior and third round of the Senior WAMX Make Smoking History State Motocross Championship will take place at Collie Motorcycle Club . It has been a bit of a wait for the Juniors, but it is sure to pay off with many on social media showing off the training that they have been doing in between championships. Seniors will have to prove themselves once again with the third round maybe setting an outlook for the season's championship winners.
Since the beginning of the year Collie Motorcycle Club has been eager for their state round double header that is sure to bring some action on both days, whether you are watching the Juniors take it out on the Saturday or the Seniors on Sunday roosting the track up for us spectators it's sure to be a memorable day.
The excitement has built, and the social media has gone wild (and we hope both race days are too)! Canteen and bar ready at the go for all, officials last minute paperwork, preparation of the bikes and some pre-washing from the parents, it will all be worth it for the fantastic days ahead.
A lot happening for both days and it sure will be one to watch as a bit of heavy rain from the past week might make the track a little more difficult for some. With Manjimup over and done, will we see our top Western Australian competitors race it out on the track again? Can some riders make it a three for three with triple podium wins?
Where: Collie Motorcycle Club, Stockton Park, Piavanini Road, Collie W.A. 6225
Juniors State Round 2: Saturday 15th of June – Approx 9am Start – FREE ENTRY
Senior State Round 3: Sunday 16th June – Approx 9am Start – Adults $20, Kids under 16 FREE with an accompanying adult.
Make sure to follow WAMX on www.wamx.com.au, at Facebook, Instagram and YouTube for all the latest and greatest.