If you are a regional Club located more than 150km from Perth, have eight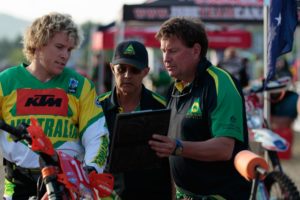 (8) or more participants and wish to hold courses at your club please contact Hannah Lawton on 9371 5333 to schedule a presenter.  
All Officials Training Seminars are Free of Charge and are held at Motorcycling WA 46 Seventh Ave, Maylands. Start time is 8am.
2019 OFFICIALS TRAINING
Clerk of Course/Steward
Sat 9 Feb – register HERE
Sat 23 Mar – register HERE
Sat 25 May – register HERE
Sat 3 Aug – register HERE
Sat 5 Oct – register HERE
Scrutineer
Sat 23 Feb – register HERE
Sat 13 April – register HERE
Sat 15 June – register HERE
Sat 24 Aug – register HERE
Sat 19 Oct – register HERE