Ride, Race, Enjoy.
MWA partners with mental health support advocate – Black Dog Institute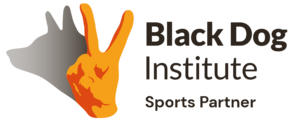 This week represents a reminder of the impact of mental health across all sectors of the community with national RU OK? Day on Thursday 14 September and a reminder to check-in on your family, friends and sporting community mates. At MWA, we believe everyday should be RU OK day!
MWA is pleased to announce a new partnership with
Black Dog Institute
(
https://www.blackdoginstitute.org.au/
) to supply our motorcycling community with FREE* access to mental health resources and support tools recommended by professionals. Black Dog Institute is an independent not-for-profit medical research institute which aims to create a mentally healthier world for everyone.
Under a mutual arrangement with Black Dog Institute, MWA will provide our sporting community members with easy access to mental health information, fact sheets and support services, via a link located on the MWA Website (see the Community Resources tab). The information can be accessed for free and confidentially.
RU OK? – Stay safe and well
---

The Australian Sports Commission's Game Plan website is a free platform all our Motorcycle clubs can use to identify their clubs' strengths and weaknesses, while also having access to best-practice information and resources.
By determining the clubs' top priorities and completing the modules, clubs can determine the areas they are excelling in or need to improve. Clubs then have a vast library of resources within the portal to help them.
Resources includes:
Governance,
Finance,
Safeguarding/Sport Integrity,
Marketing and Communication,
Participation,
Infrastructure,
Workforce,
Strategy Roles and Responsibilities,
We encouraging clubs to sign up and complete modules, we can have healthy clubs, which can support riders, committee members and volunteers.
The following material should be supplied to the clubs during the roll out:
Step by Step Guide to Sign up to Game Plan – Game Plan (ausport.gov.au) items 1-6, then 10-12 to create a new club. Items 7-9 are for clubs with an existing account
SportAUS Game Plan Overview
---

The Government recently released its findings from the Senate Inquiry into Concussions and Repeated Head Trauma in Contact Sport (if interested you can read more about it here).
A key recommendation was improving community awareness and education on concussion and repeated head trauma.
With this in mind, we thought it would be an opportune time to update you on Connectivity's 15-minute free, online Sport-Related Concussion Short Course.
We have recently updated the course with new guidelines from the 6th Consensus Statement on Concussion in Sport.
We encourage and welcome you to share our updated Sport-Related Concussion Short Course with your local sporting communities and sporting service providers to help educate and raise awareness on this important and often misunderstood injury.
Who should complete the Sport-Related Concussion Short Course?
Everyone! Coaches, umpires or referees, parents, volunteers, or anyone who may witness or need to know about sport-related concussion.
How long does it take to complete?
The Sport-Related Concussion Short Course provides interactive, engaging learning that takes approximately 15-20 minutes to complete. The course also includes lived experience stories, which are optional viewing.
What will I learn in the Sport-Related Concussion Short Course?
The course covers the essentials of understanding and managing concussion, the importance of seeking medical care, and the different paths to recovery. There is also a range of fact sheets and downloadable resources, including advice on returning to sport, school and work following a concussion.
How much does it cost?
The Sport-Related Concussion Short Course is free to complete. At the end, there is the opportunity to invest in a personalised certification of completion for $10. If you have already completed the course, you will be able to complete the updated course and re-download your certificate.
Who created the course?
The Sport-Related Concussion Short Course was created by the team at Connectivity, reviewed by its Expert Committee and refined with feedback from a number of sporting codes. Connectivity is an Australian not-for-profit, working to educate and raise awareness on concussion and traumatic brain injuries within our community.
How do I enrol?
Visit the Connectivity website or click here to enrol.