Ride, Race, Enjoy.
Motorcycling Western Australia introduces MiniX
This is our entry level introduction to riding and motocross skill building program for young riders from 4 to 12 years of age. All young riders, including those that are a complete novice to those who have riding skills are eligible to participation. Riders who have experience will work on mini-racing and skill building .
Novices will work on safe riding and operating their motorbike safely while building skills.
This program is for both riders and parents as an introduction to the sport of Motorsport and Motorcycling in Western Australia. Parents are able to learn about coaching and track operations as well as letting their children learn the skills they need to ride in a safe and controlled environment.
MiniX provides a supportive learning environment for young riders working with our fully qualified coaches. They learn about riding with our MotoSafe program and have a fun filled day letting them explore the track, ride around obstacles and participate in controlled Mini-Racing if they are up to the challenge.
Program Contact is:
Janine Wragg
Ph: 0439 708 553
Email: events@motorcyclingwa.org.au
MiniX Dates 2023
TBA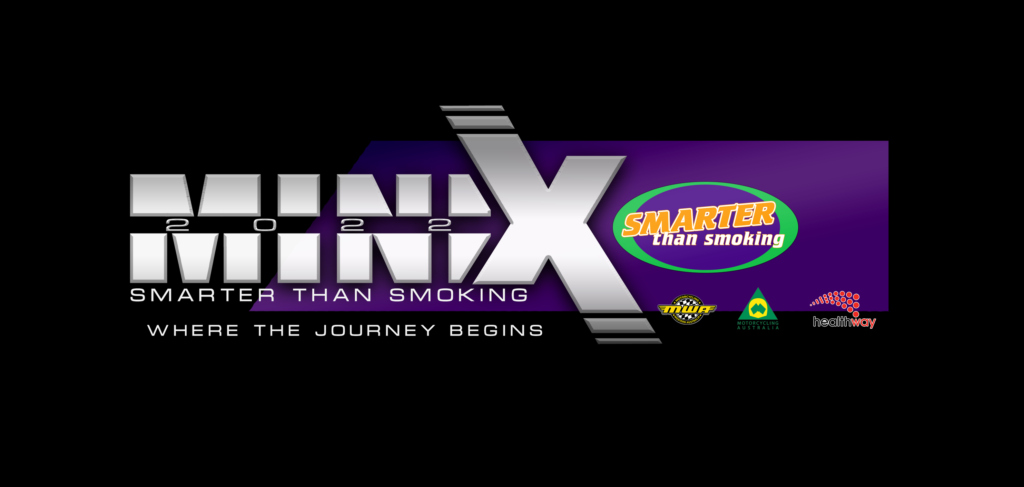 MINIX RESUTLS 2022
Take a look at the 2020 Junior Information Program: MWA Junior Programs Booklet 1.1.pdf