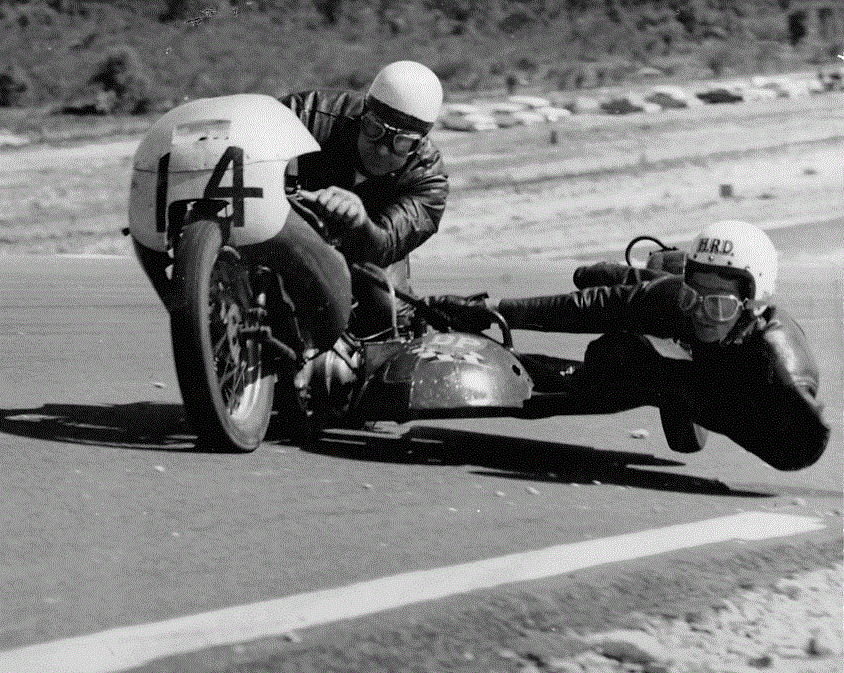 Motorcycling Western Australia is proud to introduce the 2019 Hall of Fame inductee Mr Eric Nicoll.
Born in Moonee Ponds on 13 June 1923, he then made the decision to cross the long dirt track of the Nullarbor to Perth in a model A Ford with his family by his side in the early 1930's.
Attending the Thomas Street School in Subiaco he then met his wife, Vena at a dance at the Narrogin army camp. After spending much of the war in Borneo he later returned to Western Australia, then making the decision to get married and set up his home, which was initially in Subiaco however he later moved to a war service home in Nollamara in 1958 for his great sacrifice.
Eric built many of his own motorcycles which he often created in his children's bedroom. Keeping copious amounts of notes and drawings of his ideas, builds and racing records. Nicoll would often be found at the local tip scouting for parts and materials for his motorsport creations as he hated to see anything go to waste.
From the era of the 1950's Eric raced in the ever-growing discipline of Speedway and Road Racing, having a short stint at scrambles. He went on to winning the 100 pound prize at the Claremont Champion of Champions in that year, a great achievement. Eric later made the decision to move exclusively to the Road Race discipline which saw him win eighteen West Australian Titles and two Australian titles with thirty-four first place sashes at major events, including nine other podium finishes.
His passengers included – Neil Pickerskill, Warrick Lang, Terry Bick, Ian James and Colin Cahill.
As the years went by, Eric feared he would lose his racing license due to his age even though he kept himself very fit. Primarily for his racing and to keep his skills up to scratch.
Unfortunately, Eric sadly passed away on the 6 March 1988 whilst competing in a Road Race event, during the negotiation at the intersection of Marmion and Mead Streets in Donnybrook. His racing record and devotion to the sport makes him a fitting member of the Motorcycle Western Australian Hall of Fame as we are proud to induct him and share his phenomenal life with all that are passionate about motorsport.