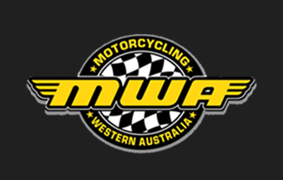 Dear Affiliated clubs and promoters,
We are excited to announce that expressions of interest are now open for suitably qualified MX clubs and promoters who are interested in hosting the 2024 Australian Junior Motocross Championship. The deadline for submitting your expression of interest is 05/06/2023.
Hosting an Australian Championship is a great opportunity for your club to showcase to your community and provide a platform for local riders to compete with the best in Australia. These events attract competitors and spectators from all over the country and sometimes from overseas, making it a great way to promote your club, members and your community.
To express your interest, complete the attached form and return to MWA by the closing date. Upon receipt of your club's expression of interest, Motorcycling Australia will send additional information on the specific championship and its requirements.
Please ensure that you refer to the attached Promoter Agreement to assist in making your decisions to be a host of the AJMX.
MWA will support the successful club that is chosen for AJMX, alongside MA to ensure that the venue and event is a success.
Going off the financials from 2023: Permit Fees : $5000 + GST / Rider levy : $25 + GST.
In previous years corporate sponsorship of the event, totalled $25,000. $15,000 pre-event and $10,000 post event is payable to the successful club.
Please send your completed forms to Janine Wragg at events@motorcyclingwa.org.au by Monday 5 June to ensure that we can work with MA before their final closing date in June.
We encourage all interested motocross clubs to apply for this opportunity.