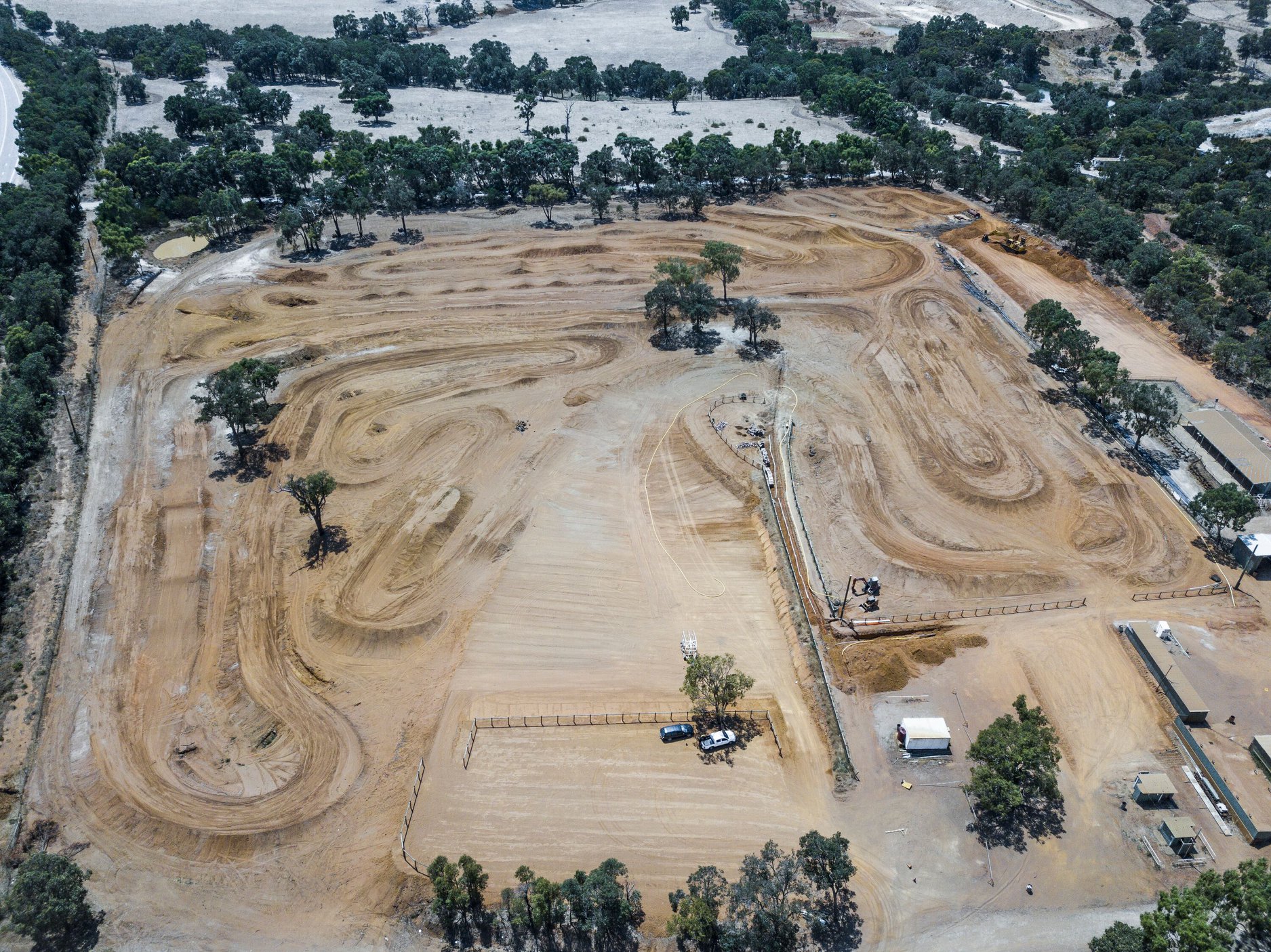 The Lightweight Motorcycle Club at Hendley Park just outside Byford, are proud to present the 2019 Hendley Park Cup this weekend, on the 7th of April. This annual event honours the late Don Hendley, whose generosity made it possible for motocross events to take place on the site very site where Lightweight operates today and the Hendley Park Cup has over the years become an anticipated part of the Open motocross events in Western Australia.
This year, the buzz in relation to the event is stronger than ever before, as Lightweight Motorcycle Club has spent the last couple of months rebuilding its motocross track. The rebuild is based on an exciting design by Willie Thomson of Dirt High Promotions, who also project managed the works from start to finish. The re-vamped track means that all riders will be treated to something brand new, exhilarating and unlike anything available in the State at present.
The day promises to deliver bar-banging, intense battles in a variety of classes, ranging from the youngest of juniors, all the way up to the pros.
Whilst the riders are treated to a new track, spectators won't be disappointed either, with awesome viewing of the track available from the canteen and bar area- in fact a significantly larger portion of all the action on the track is now visible to spectators, so it is a win-win all around.
The canteen and bar will be open on the day, so anyone wanting some delicious breakfast, a tasty snack, some yummy lunch or a beverage to quench their thirst, will be well catered for. A coffee van for that all-important caffeine hit, or an ice-cream in the afternoon, will also be on site.
Entries for competitors are available on Register Now, get in quick to ensure you do not miss out!
Gates open for spectators at 8am, with an entry fee of $15 for adults, with children under the age of 16 free in the company of an adult.
Rider Entries https://www.registernow.com.au/secure/Register.aspx?E=33936