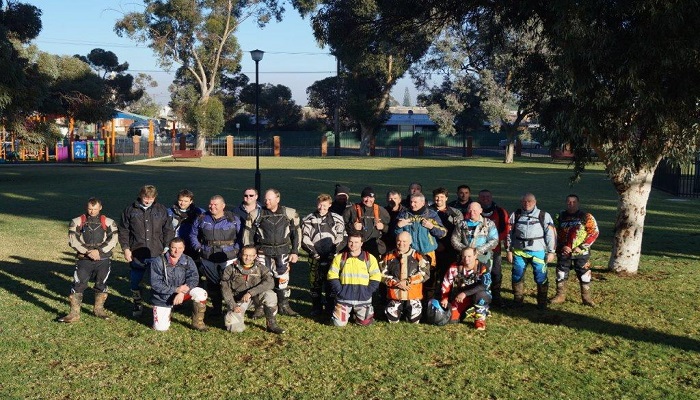 6th-7th July 2019
It is time to start thinking about getting your entries in for the 2019 Give Me 5 For Kids Frasers Range Charity Ride now that we have got into the New Year and recovered from the festive season and we are a third of the way through the new year.
The GIVE ME 5 FOR KIDS Frasers Range Charity ride IS on again for 2019 and it is time to raise some funds for the families from the Goldfields region that may need some much needed financial help when they have to travel to the Perth Children's Hospital for treatment of their children.
WA's first Give Me 5 For Kids trail ride was successfully held in 2016 along with the road ride from Kalgoorlie/Boulder to Frasers Range Station/Caravan Park and back, a massive 600km's. Everyone that was involved in the event can be proud of themselves because they raised $7500 for the Perth Children's Hospital Goldfields Family Assistance Trust fund .
The Give Me 5 For Kids Frasers Range Charity Ride event was held again in 2017 and 2018 and again the riders, supporters and sponsors of this event should be extremely proud of themselves. In the last two years the event has added a further $17386 to the first year's total, giving a total to date of $ 24886.00.
For the people that have not had the pleasure of attending the past three year's rides, Give Me 5 For Kids is a fund raising idea that is organised by Southern Cross Austereo and their radio stations Australia wide.
Triple M 981 Goldfields promotes Give Me 5 For Kids to raise funds for the Perth Children's Hospital Goldfields Family Assistance Trust Fund and the fund is managed by the Boulder Rotary Club. The fund set up to financially help families from all over the Goldfields that may need financial help when their children have to spend a large amount of time in Perth and Perth Children's Hospital with illnesses. The fund managers have advised that the Boulder Rotary Club has distributed approximately $70 000 already to Goldfields Families that have been in need so far this financial year.
The time has come for motorcycle riders, families and volunteers to have some fun by doing what we enjoy and raise some more funds for the trust fund. Ray Moore and his trusty band of volunteer helpers, Rossie and Steve have already been out 4WD driving and planning another new route again this year from Kalgoorlie/Boulder to Frasers Range Station and back again. This year they are trying to mark out as much of a new course for the riders again as possible. The course will be of similar style as to the 2016/2017/2018 course, marked on 4WD drive tracks and fence lines. The course will also cover some very interesting and different terrain again this year.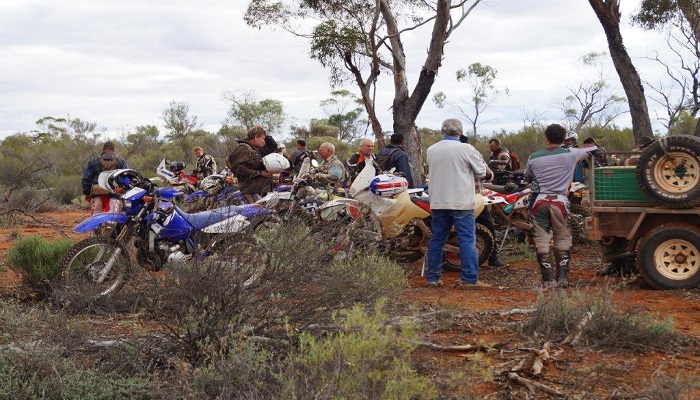 Ray Moore, the dedicated man behind the event, said "Unfortunately I cannot change the road course, I would like to change it for all the road riders and add a few more bends for everyone to have some fun on, but we may have to talk to Main Roads".
"I would also like to THANK the some of the helpers that we have had over the years doing fuel/lunch checks, sweep vehicles and doing set up down at Fraser Range Station, Ray and Lyn Close, Ron Earle, Lynne Davidson, Jim Donohoe, Doug Underwood, Harry Taylor, Marty Miles, Con Wallace, Graeme Orlandi also a big thank you to Raelene Hutchinson and Glenn Wilson. Another big Thank you needs to be given to our sweeps over the past years, Paul Nappy, Gavin Cullen and Josh Howell".
"Plan your calendar and highlight this date so you do not miss out on a great ride for the weekend and most of all raise some funds for a great charity. PLEASE give this information and entry form to as many of your mates, friends, families and anybody you can think of that might enjoy a great week end riding in the Goldfields area".
"I would also like to add that this GREAT EVENT is not just about motorcycle riders, SO please bring the family and friends along, so they can meet you down at Frasers Range Station/Caravan Park and enjoy the night of entertainment at the park. The station/caravan park has a great amount of history that the family will be able to experience and enjoy".
"On the Saturday night we will have entertainment at the Station/Caravan Park and there will be drinks for sale, with the proceeds going towards the charity. So please support the cause".
On the Saturday Night the charity have managed to obtain some signed Toby Price merchandise to be raffled and drawn on Saturday Night. Tickets will be limited and every paid entrant will receive ONE FREE Ticket in the raffle and the remainder will be sold on the night valued at $10.00.
The 2018 sponsors and helpers have all come on board again this year and the charity have gained some more sponsors of the event. This year there will be giveaways and some small raffles to also add to the cause for the charity. So please were possible, please support these people that are making this event happen, Triple M 981, St John Ambulance Kalgoorlie, Woolworths Kalgoorlie, Eagle Petroleum, GCS Kalgoorlie, Motorcycling WA, Motul, Pirelli, Nelsen Rigg, M2R, GPR Truck Service and Repairs, Hydramech and Cycle Products West, Genevese's Carbarn Newsagency & Deli, Toby Price and Spectrum Picture Framing.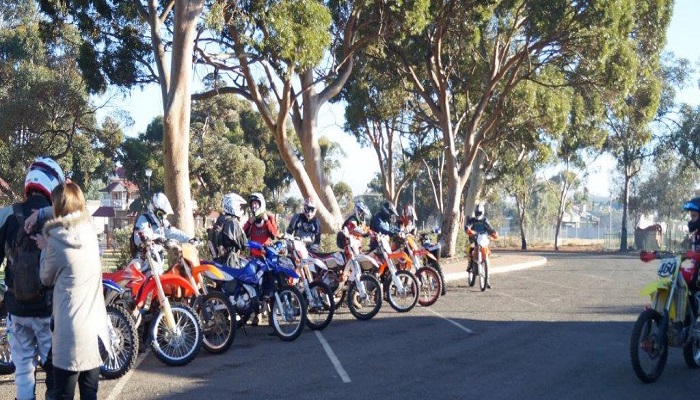 So we hope to see everyone at the ride on the 6-7 July 2019 for the
2019 Give Me 5 For Kids Frasers Range Charity Ride.
2019 entry form Give Me 5 For Kids Charity Road Ride.