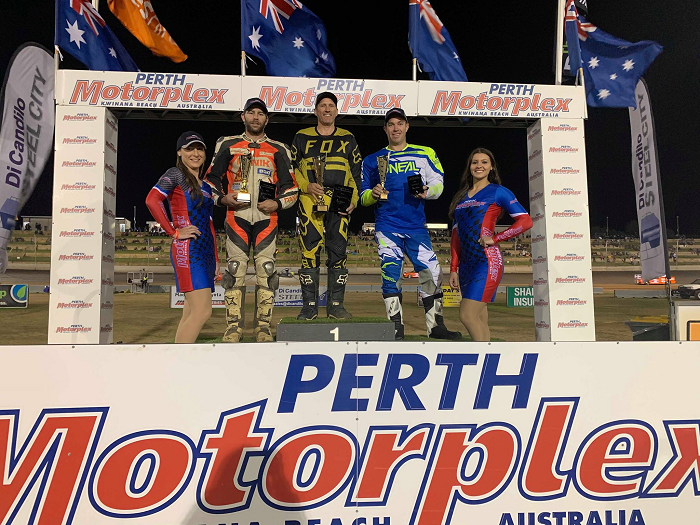 With the inaugural 2019 Dirt Track State Championship done and dusted, Motorcycling WA are pleased to announce Greg Bartlett as the first West Australian Dirt Track State Champion.

Three rounds were hosted by the Speedway Club of WA. Two at their new, impressive Pinjar Park complex and the final round was held at the Kwinana Motorplex.
Winner Greg Bartlett dominated the series taking the overall win at each round with Tim Boujos and Brandon Coombe taking 2nd and 3rd overall for the championship.
Barty told MWA after the dust had settled "I was really happy with the win, it's was quite tricky to ride as I'm used to motocross bikes, on a motocross track, so it took some adjusting. I had some great races with Tim Boujos and Steve Mouritz (JMS) set up my bike really well and it was great to ride. I'd also like to thank both Pinjar Park and Motorplex for the great tracks to ride on and Dirt Track WA for organizing the events."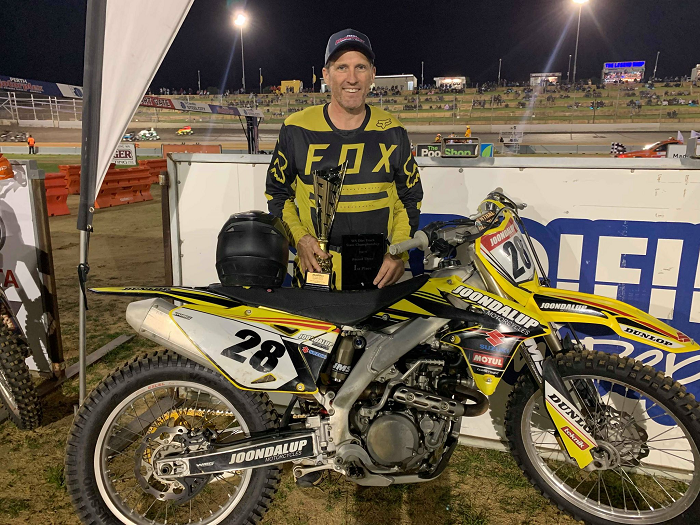 The Dirt Track series was a project aimed to gain interest in the discipline and try to grow participation within Western Australia.
We had some impressive participation over the summer evening with up to 30 riders attending the practice nights at Pinjar Park.
The future of the discipline looks promising with the Speedway Club interested in hosting rounds for next season as well as Kellerberrin and Albany Speedway Clubs wanting to start holding rounds at their tracks soon.
Congratulations again to Greg, Tim and Brandon for taking out the top three positions in the inaugural Dirt Track WA State Championship