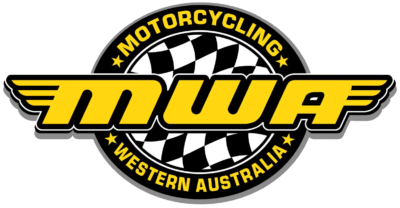 Following a review of Media Representatives & Photographers sign-on procedures at recent events and the recent introduction of the Work Health and Safety Act 2020, the following pre-registration process with MWA, by media personnel, is required.
Media / photographer "representatives" attending MWA permitted events and wishing to enter onto the competition surface (inner track areas) must either; hold an appropriate MA Media License; or hold their own public liability insurance as part of their registered business activities*. Amateur photographers/parents or other unauthorised persons without professional indemnity insurance or requisite MA National Media Licence will not be permitted to sign on or enter onto the competition surface.
FULL NAMES AND DOB
RESIDENTIAL ADDRESS
MOBILE NUMBER
EMAIL ADDRESS
BUSINESS/ENTITY NAME & WEBSITE (AND ABN #*)
MA MEDIA LICENSE NUMBER / OR PROOF OF PUBLIC LIABILITY/PERSONAL INSURANCE COVER
NEXT OF KIN NAME AND CONTACT
COMPLETED WAIVER
The attached waiver
Media Indemnity.
is required to be completed and returned.
Please return your details to MWA by MONDAY 25 APRIL 2022.
(nb Media/photographers attending 2022 Smarter than Smoking WAMX State Championship Round 2 – Manjimup this weekend are to comply with sign on requirements. Further contact with registered parties will occur after the closing date) .
Consent is given by Riders/Parents/ Guardians to any photographs and electronic images (including moving images) that may be taken during the event by or on the behalf of the Promoter, or with permission of the Promoter. Any images taken during a permitted event (by approved media representatives) may be requested and used by the Promoter, in accordance with the Motorcycling Australia Member Protection Policy and for the purposes of promotional or other legal purposes. NB Watermarked images may be offered for sale by the creator, as has been the business practice of those individuals. Altering/editing and using photographs without express permission of the creator, may breach copyright laws.