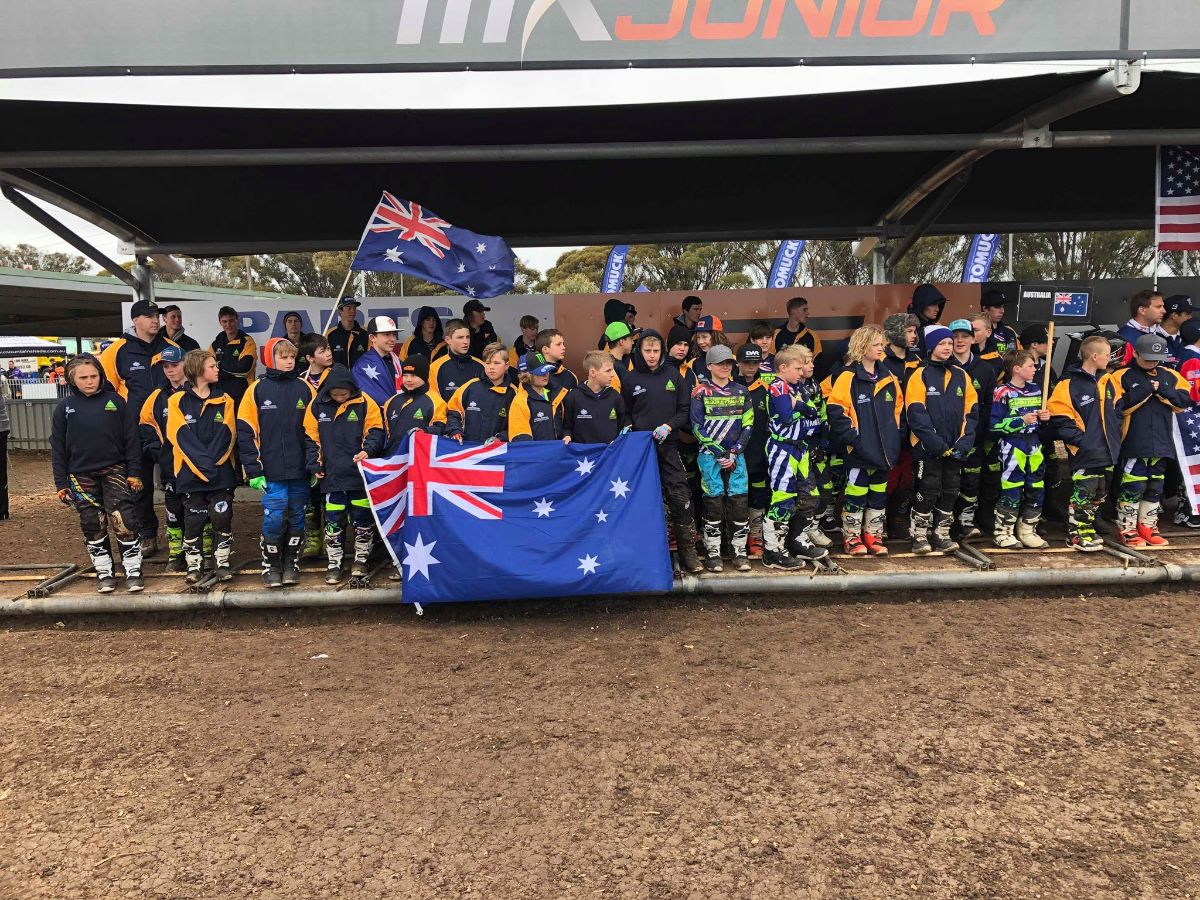 2019 WJMX Riders Selected For Team Australia

 
As we edge closer to July, it is with great pride that Motorcycling Australia (MA) officially announce the selected competitors chosen for Team Australia in the 2019 FIM Junior Motocross World Championship (WJMX). Heading to Russia's cosmopolitan capital, Moscow, will be six competitors across three classes, alongside the 2019 Team Manager, Mark Willingham.

With over 20 nations expected to take part in the internationally renowned event, Team Australia will land in Russia with a large target on their back as the nation to beat this year! 2018 was the year of Australian domination in WJMX, with our own Bailey Malkiewicz taking out the WJMX 125cc Championship, Braden Plath taking out the WJMX 65cc World Cup and Australia being awarded the 2019 Team of Nations trophy!

The 2019 WJMX classes Team Australia riders have been selected for include:
FIM Junior 65cc Motocross World Cup: Age Restrictions-minimum 10 years of age and maximum 12 years of age
FIM Junior 85cc Motocross World Championship: Age Restrictions-minimum 12 years of age and maximum 14 years of age
FIM Junior 125cc Motocross World Championship: Age Restrictions- minimum 13 years of age and maximum 17 years of age.
The riders selected to fly the green and gold this year are as follows:
2019 WJMX 65cc Class:
2019 WJMX 85cc Class:
Cambell Williams
Ryder Kingsford
2019 WJMX 125cc Class:
"I'm looking forward to this year's trip to Russia! We have a fantastic group of riders this year that brings a variety of experienced and first-timers to the table, as far as overseas trips go," explained Willingham.

"This collection of riders are all products from our successful 2018 event in Horsham, so they understand what it takes to win but also how to work together as a team who represents their nation."

MA thanks all applicants for their submissions during the application period and wishes the 2019 Team Australia all the very best as they jet over to Russia in July.

All queries regarding team selection should be forwarded to 2019 Team Manager, Mark Willingham, via mark@eagerpig.com.au.

MA will be following the progress of our riders from "down under" closely, and you can get updated on all news and updates via the MA website, Facebook and Instagram.