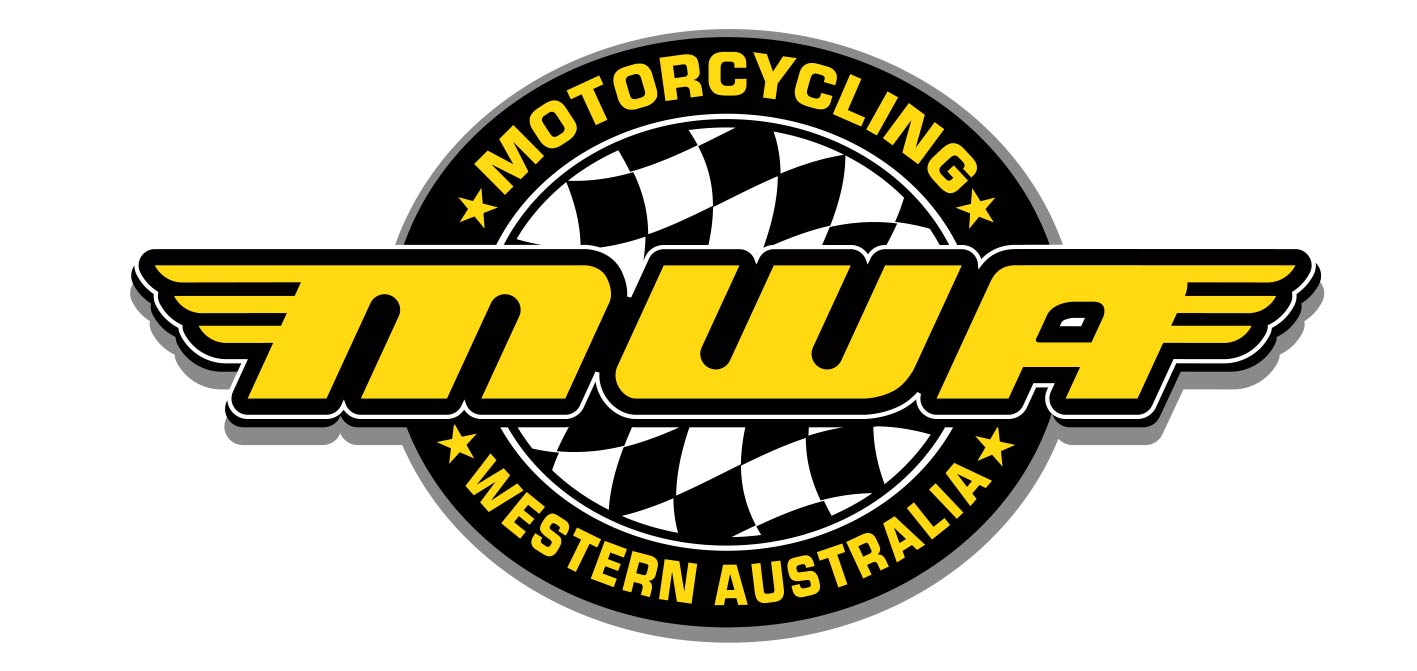 Competition
Oxford English Dictionary
noun
the activity or condition of striving to gain or win something by defeating or establishing superiority over others. ( i.e., just add motorbikes!)
Hello Members
I've sat back and watched the unfolding social media comments between many of our MWA members and clubs alike and a recently emerging State-based "competitor" representative, attempting to gain ground on MWA affiliated clubs and our members on the basis of alleged comprehensive membership conditions and alleged levels of insurance cover.
I don't subscribe to social media and won't engage in the "tit for tat" defence of an insurance program developed by those in motorcycle competition sport and designed to cover you guys and girls, involved in doing what you love most, competing against your peers in organised competitive motorcycle sport (racing, if you will). Consider competition, versus non-competitive activity.
What I do support is respectful, open and honest communication when it comes to comparing MWA and Motorcycling Australia Insurance Limited (MAIL) with any other emerging competition (that word again!) who claim to offer comprehensive coverage for motorcycle sporting competition.
As a result of the many phone calls, recent social media screenshots being sent to me (including advice to parents and junior competitors under 17 to go and play soccer – it's safer!) and requests for MWA to do or say something via social media about the perception, inaccuracy and rumours that have been circulating on this issue, I've decided to post this message. I ask you simply to make an informed choice about your involvement in competition motorcycle sport, whatever discipline you're involved in and whether you think that there is a level of risk that's worth being insured against.
Read the definition at the top of this page. Ask yourself if that's the reason you participate in competitive motorcycle sport (i.e., to compete against others, against yourself or simply support others in competition). The answer will help you with your informed decision. Ask the hard questions about any other proposed 'insurance coverage" or competitor policy, applied in the same sporting field and in the same motorcycle competition environment. Compare apples with apples and make your decision. Cheap doesn't necessarily equate to good!
I'm sure that you will find that our role as the State Controlling Body includes not only supporting rider development and participation in competition motorcycle sport (with coverage from 4 years of age and upwards), track licensing standards, the type of jumps at the tracks you race on, club permits, organised (& safe*) competitive racing events, official's training and development and affiliate club/member support across all facets of our COMPETITION sport, we're more than just insurance.
Attached is the MAIL flyer about what insurance coverage riders, by being a National junior or senior competition license holder, our affiliate clubs & promoters, their officials, and others involved in motorcycle competition sport get via MWA membership. No tricks, nothing to hide.
Stay safe and well.