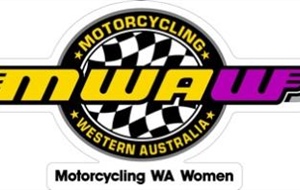 Become Part Of The Award Winning, Inspirational Motorcycling WA Women's Committee
The Motorcycling Western Australia Women's committee is currently recruiting new members to fill their dynamic team.
The MWA Women's committee has worked hard over the past four years to build an environment in Western Australia where women and girls are given the same opportunities as their male counterparts in all disciplines off the sport. The committee's work has seen the introduction of volunteer and rider recognition awards, raising the profile of women and girls in the sport through media, many non competitive ride events, coaching events, advocating for women's events in many disciplines.
The MWA Women's committee was has been recognised by the Department of Sport and Recreation in WA and won the inaugural Women in Sport award for 2016/17 and also the FIM winning the Women in Sport international award in 2017. The Committee has achieved some outstanding results, but we still have a lot to do and a long way to go!!
If you are passionate about supporting women and girls in Western Australia to achieve their goals and to have more opportunities and you have some great ideas that you want to share, we are currently seeking to fill up to three vacancies on the committee. The committee meets once a month to discuss and plan and are often involved in supporting events run by the committee.
For more information on the committee, please contact the Motorcycling WA office on 9371 5333 and leave your contact details and you will receive a return call from the Chair MWA Women's committee as soon as possible.
Please see attached for nomination form and MWA Women's Committee Terms of Reference.
Applications close Friday 8th February 2019.
Follow MWAW on facebook https://www.facebook.com/Womeninmotorcyclingwa/

DOCUMENTS TO DOWNLOAD