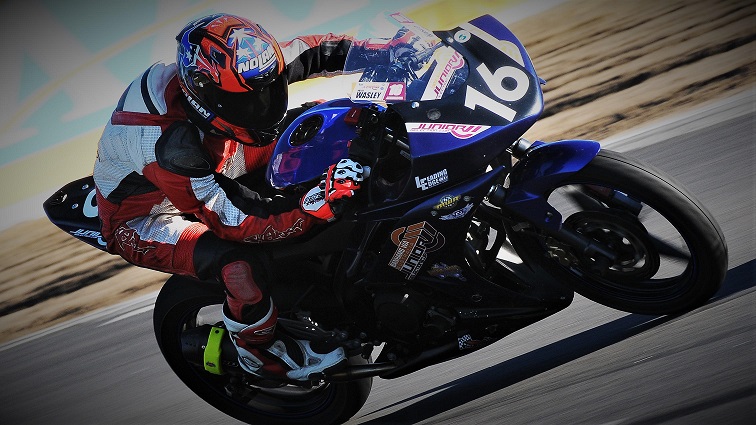 Round 3 of the BanhamWA Junior State Championship was another close battle fought out by the junior riders with an awesome display of skill and maturity.
Qualifying kicked off with Wasley #16 dominating the session on board his Yamaha YZF-R15, taking pole with a gap of over 2 seconds to the following rider in mixed conditions.
Once the track dried out for race 1, the lap times dropped for all riders making the battle for the podium Intense.
Each race had fierce overtaking moves and incredible displays of riding ability that impressed the crowd and commentators who were clearly loving the action.
Treversh#8, Martin#85 and Wasley#16 exchanged positions multiple times for the #1 position, but were unable to beat Treversh#8 on his Honds CBR150 to the line on all 3 occasions.
Hannah Stewart#85 found exceptional pace in the last race and fought with Wasley#16 for the final podium spot, making some huge lunges and close passes but settled for fourth after a stellar effort.
Hayden Treversh's clean sweep at Wanneroo Raceway makes the points so tight that the riders will have to fight for this championship down to the wire.
Points will be released soon on the MWA website.Thank you John Innes for the great photos and your continues sport and the MCRC for hosting a clockwork event.