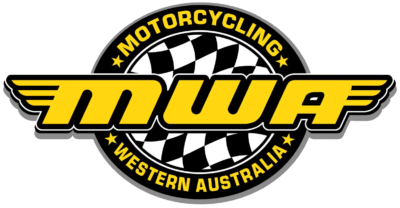 During the short time I have been at MWA, part of the unfortunate role I have is dealing with complaints made directly to MWA about inappropriate and offensive (and sometimes unlawful) conduct by some riders, parents and others associated with our sport. Hopefully you all read my recent message on bullying in our sport, but I'm concerned that I am writing about a similar topic, in such a short amount of time.
This message relates to inappropriate parental behaviour at events and I want you to be aware of my views on this type of "ugly parent syndrome" behaviour (Google it!). Unfortunately, this sort of behaviour is rife in many sports throughout Australia, but be clear that I will not tolerate it while I am at MWA and there is no place for it in our sport. My expectation is that positive, unbiased action be taken by the respective Club Committee and it's officials, when matters are reported to them. I will support those people making a complaint and importantly MWA and I will support the Club's Committee / officials in their decisions and actions.
If you feel your kid has been disadvantaged, impeded or otherwise during an on-track racing incident, properly raise it with the Officials who are present at the event. DO NOT take matters into your own hands and approach junior riders to "have a go at them" or their parents to argue about who or what is right or wrong.
I want to share following information so you are all aware of the possible consequences following any inappropriate behaviour, rule or policy breaches, as a club member, parent or support person, not only on yourself but that any finding and penalty (including fines, exclusion, license suspension or disqualification) resulting from your behaviour, may be applied to your child, (as an entrant / competitor), as provided for in the General Competition Rules (GCR's).
The Motorcycling Australia Member Welfare Policy and GCR's (extract below for you to consider) can be found on the MWA website (
https://www.motorcyclingwa.org.au/policies-guidelines/
) and you should be aware that you are
bound by these Policies, Rules and Code of Conduct.
6.1 OFFENCES DURING AN EVENT

6.1.1.1 It is an offence if during the course of an Event, any person or entity (including but not limited to any
competitor, Support Person, Promoter, Entrant, Club, media, member or Official):

b) Acts in a manner prejudicial to the sport, or that brings, or is likely to bring, the sport into disrepute including
but not limited to:

i) Engaging in unlawful conduct;
ii) Verbally or physically assaulting or intimidating, or being offensive, abusive or obstructive toward another
person;


g) An offence committed by a Support Person may, in addition to any penalty imposed upon that Support Person,
result in a penalty being imposed upon the entrant, licensee, competitor or other person associated with such
Support Person.
The last thing that I want to do in my role is issue a penalty against your child for inappropriate behaviour which breaches our Member Welfare Policy or event rules, that you (their parent or support person) cannot control and you can explain to them why they cannot participate in the sport that they love.
Finally, I have included the Australian Sports Commission's Parents Code of Behaviour, that includes the following guidelines. These mirror our Member Protection Policy and Code of Conduct:
Remember that children participate in sport for their enjoyment, not yours.
Never ridicule or yell at any child for making a mistake or losing a competition.
Remember that children learn best by example. (What example are you setting for your kids or others?)
Support all efforts to remove verbal and physical abuse from sporting activities.
Show appreciation for volunteer coaches, officials and administrators. Without them, your child could not participate.
Respect the rights, dignity and worth of every young person regardless of their gender, ability, cultural background or religion (and any others supporting their kids, just like you are).
For the benefit and enjoyment of your kids in our sport and any others who support junior racing, please take notice of my "warning" and treat others respectfully. Club Presidents', I am here to support you in your decision making and use of the disciplinary provisions in your Club Constitution to deal with these incidents.
Unless we all take positive action to stamp out this ugly behaviour from our sport, nothing will change. Please respect each other.
Stay safe and well.