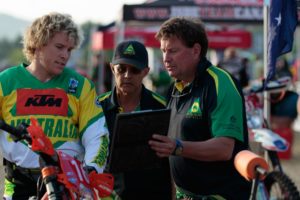 If you are a regional Club located more than 150km from Perth, have eight (8) or more participants and wish to hold courses at your club please contact our Member Services Coordinator Hannah Lawton on 9371 5333 to schedule a presenter.

All Officials Training Seminars are Free of Charge and are held at Motorcycling WA 46 Seventh Ave, Maylands. Please bring a notepad and pen. Morning tea is provided to all participants. Start time is 8am.
EXCITING NEWS!! Motorcycling WA has been working on developing Officials Training to deliver to our members online during the COVID-19 crisis. You can now register to participate in any of the below listed courses online.
System Requirements: A laptop or desktop computer and a headset with microphone (mobile phone headset is adequate). To find out more about how the courses are delivered go to our Online Courses page HERE
2020 OFFICIALS TRAINING
Clerk of Course/Steward online
Sat 1 Feb – register HERE
Sat 14 Mar – register HERE
Tue 19 & Wed 20 May – register HERE
Tue 14 & Wed 15 July – register HERE

Race Secretary online
Sat 8 Feb – register HERE
Sat 4 April – register HERE
Tue 5 & Wed 6 May – register HERE
Tue 30 June & Wed 1 July – register HERE

Scrutineer online
Sat 7 Mar – register HERE
Sat 23 May – register HERE
Tue 9 & Wed 10 June – register HERE
Tue 28 & Wed 29 July – register HERE