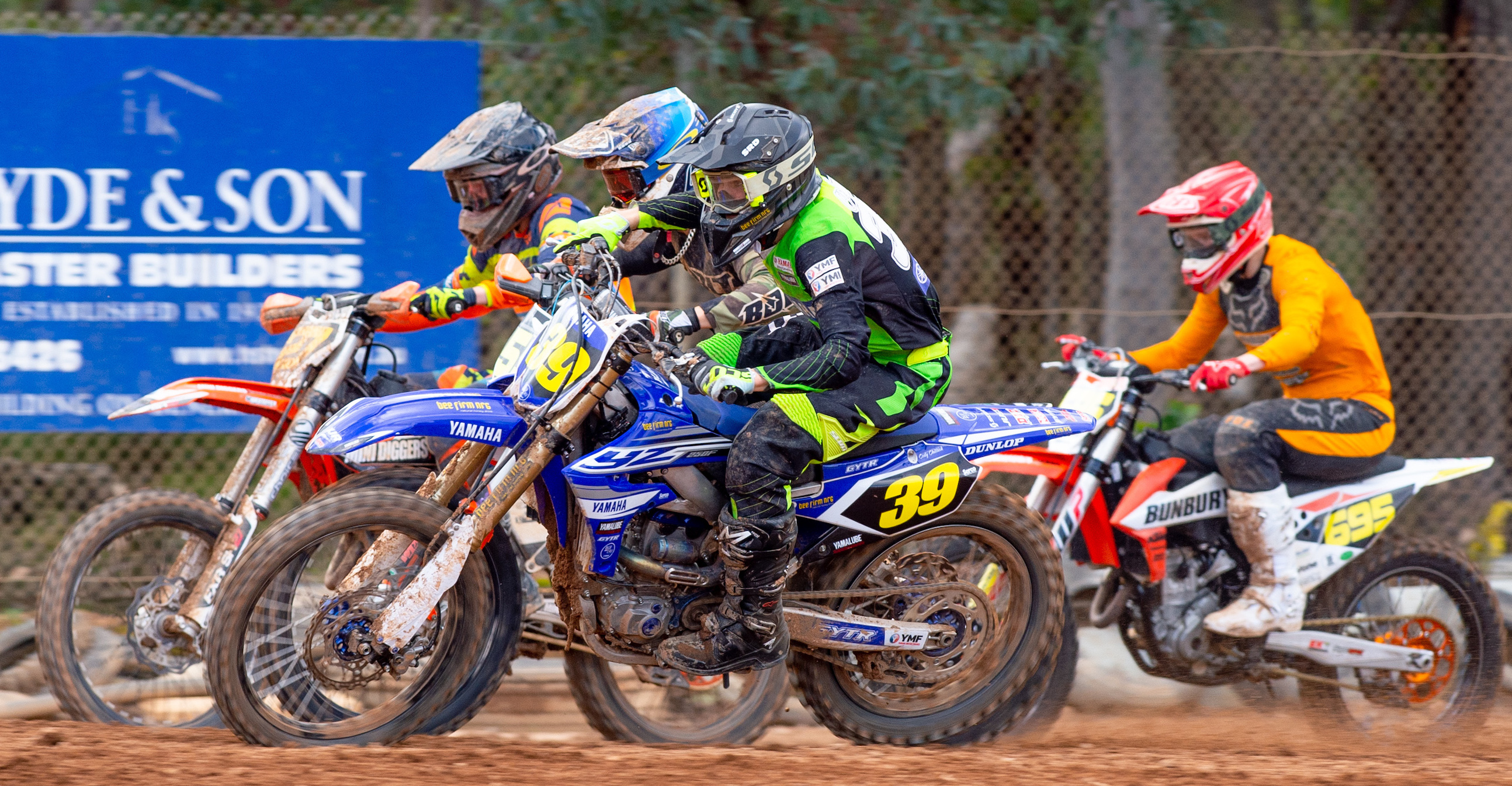 There is more action to come, with Round 5 of the WAMX Make Smoking History State Junior MX Championships Series happening this Sunday the 25th of August. Being hosted by the Wanneroo Junior Motocross Club in Pinjar Park, on Pederick Road in Neerabup, this round is one not to be missed. A club that has been building champions since 1973 and to this day a track to which is still seeing many of the current leaders in motocross call home. Dedicated to the development of Junior motocross, WJMC over the years has been outstanding when it comes to producing cutting edge motocross riders; see that for yourself when you attend this coming Sunday the 25th of August.
It has been a battle all year for the top position within the series, Round 5 now being crucial for success. Even though many train hard at the club, track conditions can always change not only the day before but also on the day itself. Making it not only spectacular for viewing but enforcing a change in the mindset of riders for how they choose to ride and their plan of attack. It is said one race is never the same with Juniors, so be sure to keep an open mind for whom might take the top three positions at the end of the day; one point can make all the difference.
Where: Wanneroo Junior Motocross Club, Pederick Road, Pinjar Park, Neerabup W.A. 6031
Junior State Round 5: Sunday 25th of August
Approx 9am Start
Canteen and Bar Facilities on the day
FREE Entry
Make sure to follow WAMX on www.wamx.com.au, at Facebook, Instagram and YouTube for all the latest and greatest.
Photo Credit: True Spirit Photos