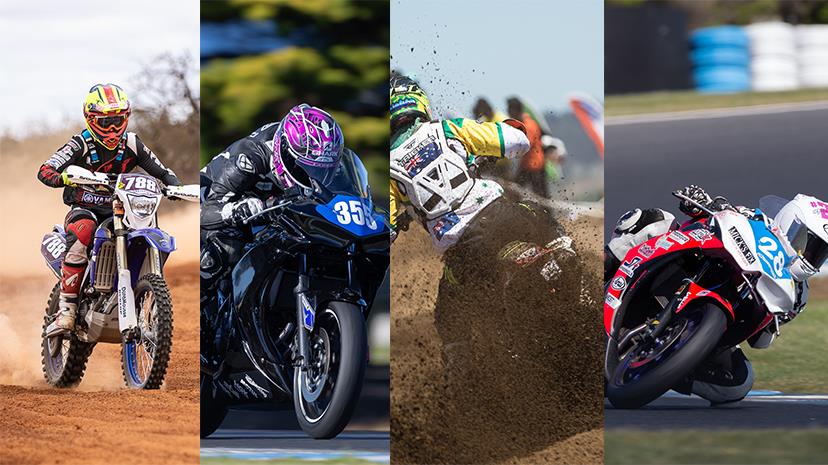 Following on from the release of Motorcycling Australia's (MA) new 'Women In Motorcycling' webpage, it is with great pride that MA announce the official 'Australian Women In Motorcycling' Facebook page. With a primary focus on increasing the opportunity for women in the Australian motorcycling industry through a positive environment, this new Facebook page reflects MA's commitment to building a nationwide community.

The 'Australian Women In Motorcycling' Facebook page endeavours to foster a supportive and dynamic environment for women in the motorcycling industry, whilst also building an inclusive environment through which newcomers to the sport can navigate the motorcycling landscape.

You can view the newly released Facebook page here.

The release of MA's new 'Australian Women In Motorcycling' Facebook page coincides with the recent announcement of the MA Women's Committee, which includes the likes of FIM International Six Day Enduro (ISDE) legend Jemma Wilson, Motorcycling Queensland President Lisa Fox, pivotal member of Motorcycling Victoria's board who supported to execution of Women's Only Ride Days (W.O.R.D) Lauren Weaver, and Motorcycling Western Australia President Tracy Simpson.

The MA Women's Committee has been introduced with a strategic focus on diversity and inclusion in sport. The Committee's role is to support the growth and increase in participation and opportunities for women and girls around Australia to be involved in motorcycling. Key areas that the committee will focus on include:
Identifying and supporting the needs of women and girls in motorcycling and initiate appropriate strategies to encourage growth, development, participation and safety of females in motorcycle sport throughout Australia.
Developing and implementing both strategies and resources for the promotion of female participation to competitors and other key stakeholders within the sport.
Bringing about sustainable organisational change through all levels of Motorcycling Australia in relation to females and female involvement throughout the sport.
Contact with all MA Commissions on issues related to diversity and inclusion
MA encourages men and women of all ages and racing disciplines to check out the 'Australian Women In Motorcycling' Facebook page and join in on the discussion as MA and the MA Women's Committee promote the immense strength and skill of ladies across all motorcycling disciplines. MA also calls for all women involved in the Australian motorcycling industry to complete their own profile on the MA 'Women In Motorcycling' webpage, which will in turn help build a community that seeks to support one another in their individual endeavours.

For further information on Women In Motorcycling, please click here.