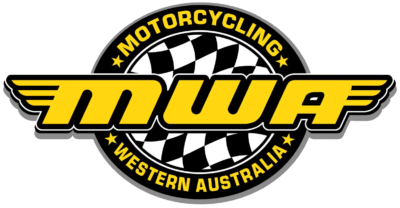 EARLY ADVICE NOTICE OF MOTORCYCLING WA INC – ANNUAL GENERAL MEETING and NOMINATIONS FOR MWA BOARD / ELECTED DIRECTOR.
In accordance with Clause 25 of the Motorcycling Western Australia Incorporated Constitution, notice is given that the Annual General Meeting will be held as follows;
DATE – WEDNESDAY 25 MAY 2022
TIME – 7.00PM
VENUE – Motorcycling WA – Unit 8/7 Montgomery Way, Malaga
MWA HAS ELECTED DIRECTOR VACANCIES IN 2022 (Current election terms end). NOMINATIONS FROM WOMEN MEMBERS ARE STRONGLY ENCOURAGED
Elected Director duties are undertaken on a voluntary basis and for a three (3) year term.
14.6 Nominations for Board / Elected Director
(a) Nominations for elected Director positions in clause 14.3(a) shall be called forsixty (60) days prior to the annual general meeting and in such form as prescribedby the Board from time to time.
(b) Nominees for elected Director positions must declare any position they hold in theAssociation, MA or any other member of MA or the Association.
(c) A Director cannot be an employee of the Association.
14.7 Nominations must be:
(a) in writing;
(b) on the prescribed form (
attached
) provided for that purpose;
(c) Seconded by a Delegate;
MEMBER CLUBS ARE REMINDED THAT ONLY COMMITTEE APPOINTED DELEGATES CAN VOTE. THE IDENTITY OF YOUR NOMINATED CLUB DELEGATE MUST BE COMMUNICATED TO MWA IN WRITING.
Any inquiries can be directed to the CEO (in confidence) and completed nomination forms forwarded to ceo@motorcyclingwa.org.au.