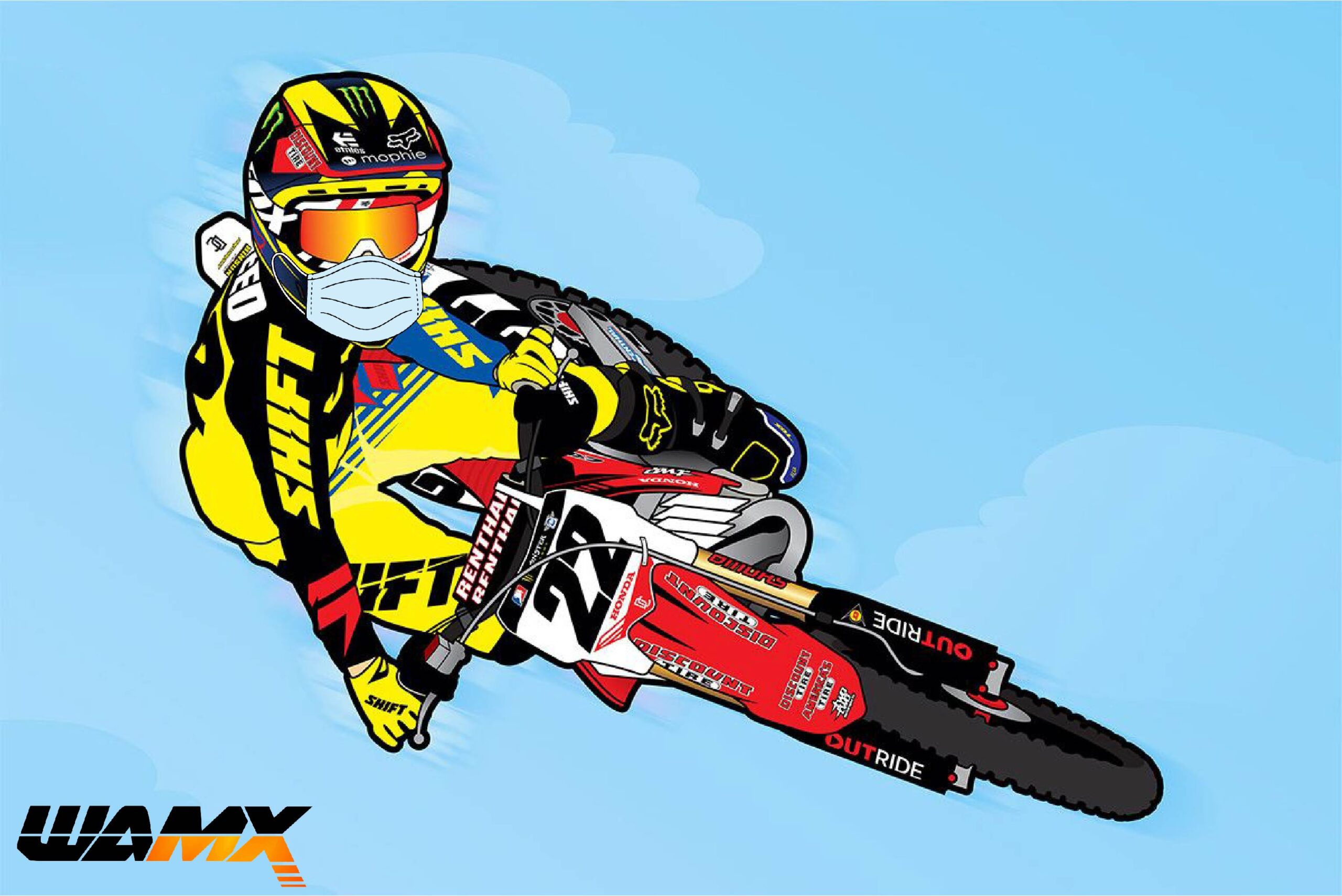 MWA would like to advise it's members that Round 2 of the State MX Championship (Juniors), hosted by Lightweight MC, will go ahead at Byford on Sunday 2 May.

Until further notice is received and in accordance with current State Government Covid19 announcements, the following social distancing / crowd capacity restrictions will apply;
COVID PROTOCOLS AND TRACING PROCEDURE TO BE OBSERVED (Scan / Sign in at event required)

NO GENERAL SPECTATORS PERMITTED INTO THE VENUE (As per current government guidelines for outdoor sport – To be updated)

MASKS TO BE WORN BY ALL PERSONS (OVER THE AGE OF 12) AND AT ALL TIMES EXCEPT WHEN RACING (RIDERS ONLY)

COMPETITORS WILL BE PERMITTED/LIMITED TO TWO (2) SUPPORT STAFF IN ATTENDANCE ONLY

A STAGGERED SIGN-IN PROCEDURES WILL TAKE PLACE FOR COMPETITORS (by class, as announced in a further bulletin update)

SOCIAL DISTANCING AND SAFE HYGIENE PRACTICE SHOULD BE OBSERVED WHERE POSSIBLE

*Regionally based competitors travelling to Perth are requested to monitor updated State Government announcements that may impact attendance at this event.

**Cancellation of this event at the last minute (should that occur), is outside the control of MWA.

Please note: In the event of an announcement that community restrictions will no longer apply (after midnight on Friday), none of the above will apply.