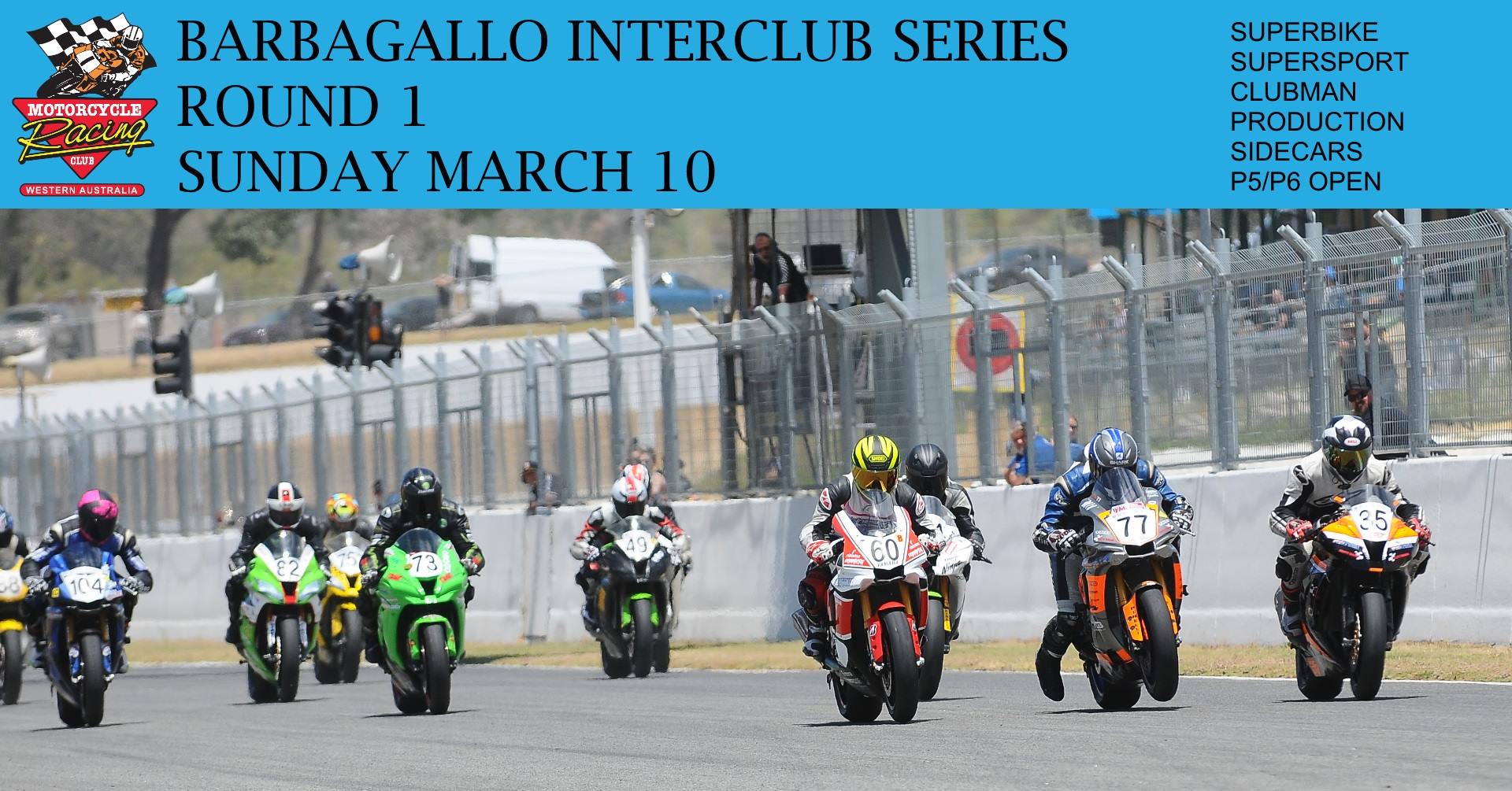 Excitement is building for the return of racing at Barbagallo Raceway as this Sunday, March 10th, sees the Motorcycle Racing Club of WA hosting the first of a two round interclub series.
Show your support to the MCRCWA club as either as a rider, spectator or official by becoming a member, with a range of different options available and a new price structure, there has never been a better time!
MCRCWA have introduced a range of options to suit every motorcycling fan as well as adding some exciting new and exclusive benefits (to be released soon) that will only be available to MCRCWA members.
Renewing Members from 2018 – $90.00
New 2019 Members – $100.00
Associate/Crew/Official/Rider Training (RidedaysWA) – $25.00
Calendar link: https://mcrcwa.com.au/cms/index.php/news/19-latest/519-calendar-2019-provisional
What are you waiting for?
Join here: https://mcrcwa.com.au/cms/index.php/club/membership-benefits
We look forward to seeing you in 2019!
For more details of this weekend's event: https://www.facebook.com/events/293821761288843/
Or visit https://mcrcwa.com.au