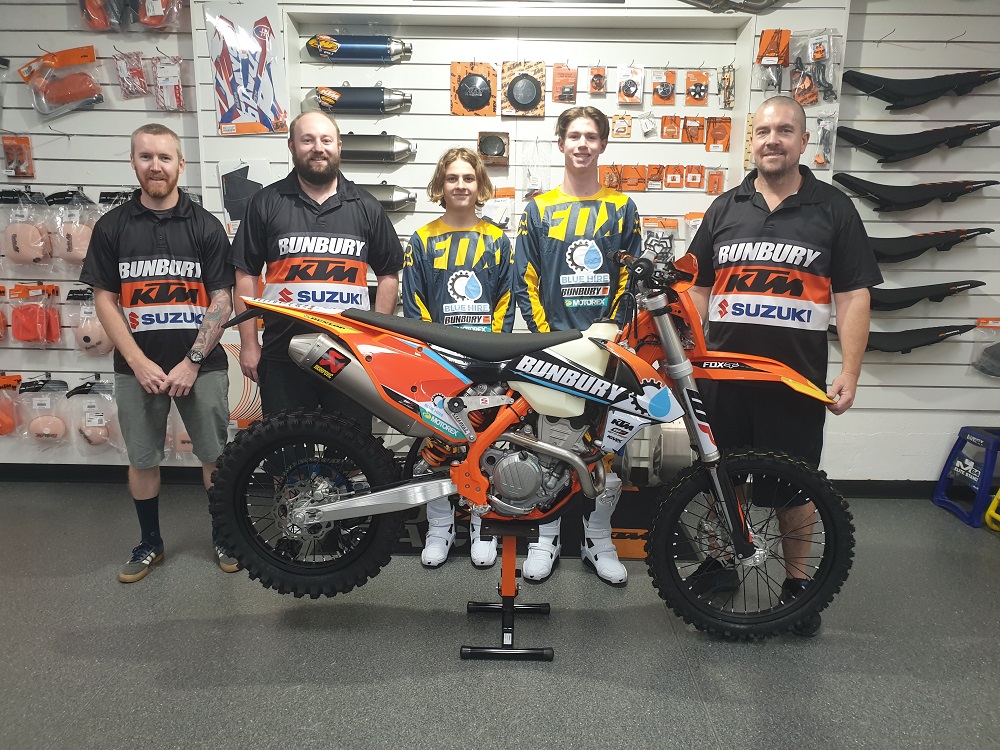 Following on from an exhilarating 2018 season, the Yamaha Australian Off-Road Championship (AORC) returns this weekend for Rounds 1 & 2 in Toowoomba, Queensland. With legendary talent returning to the AORC fold and reigning 2018 Champions venturing into different classes, the 2019 season is expected to lift the bar higher than ever before.
With a plethora of changes including 2018 Champions moving classes, Australian Enduro legend's returning to the AORC fold and emerging junior talent climbing up through the ranks, the opening rounds of the 2019 AORC season are bigger than ever before! Running from the 9th-10th of March in sunny Toowoomba, expect to see underdogs and reigning Champions go head to head as they tackle two days of Sprint formats.

Over 250 riders will come from every state in Australia, (bar the Northern Territory) to be represented. Made up of world class skill, true-blue Australian sportsmanship and competitors from all across Australia, it's time to gear up for a steamy weekend ahead!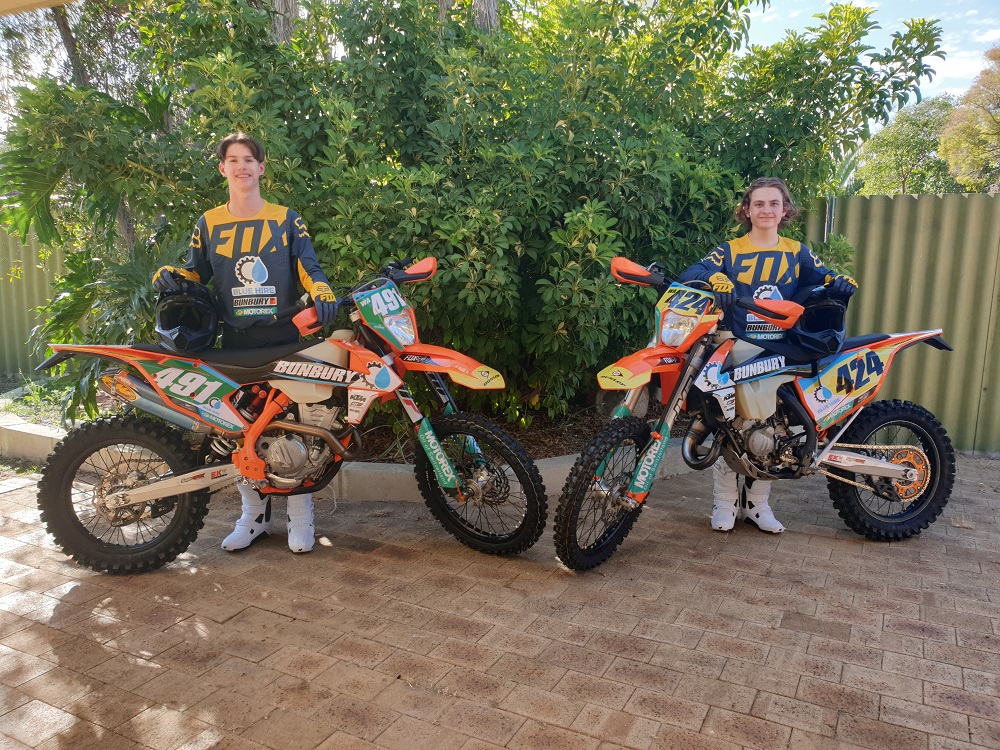 Two junior sandgropers, Jethro Carriage, Nathan Howe and their support crews (parents) have made the long trek across the nullabor over the past week to proudly represent WA.
Jethro Carriage-"This year I will be competing in the 2019 AORC and SAORC season. I am hoping to achieve a Top 5 in J3 for AORC and a podium finish in the SAORC. I have put in as much effort as possible during this off season to hopefully get some good results".
This would not be possible without my sponsors and supporters.
Bunbury KTM Suzuki
Fox racing Australia
Dunlop Australia
Kustom MX
Motorex Australia
KTM Australia
Blue Hire Pumps
Aussie moto engineering
JMS Suspension
Pipeking
Hybrid Kombat
Shane Carriage: "After winning 2 championships in the 85cc enduro class in WA, Jethro has firmly set his sights on a successful Australian J3 championship for 2019. His dedication to his preparation has been outstanding and without the support and guidance of sponsors and mentors none of this would be possible. Jethro is looking forward to traveling the long trip to Toowoomba with his Blue Hire Bunbury KTM Racing teammate Nathan Howe this week and I am excited to see what he can achieve in 2019".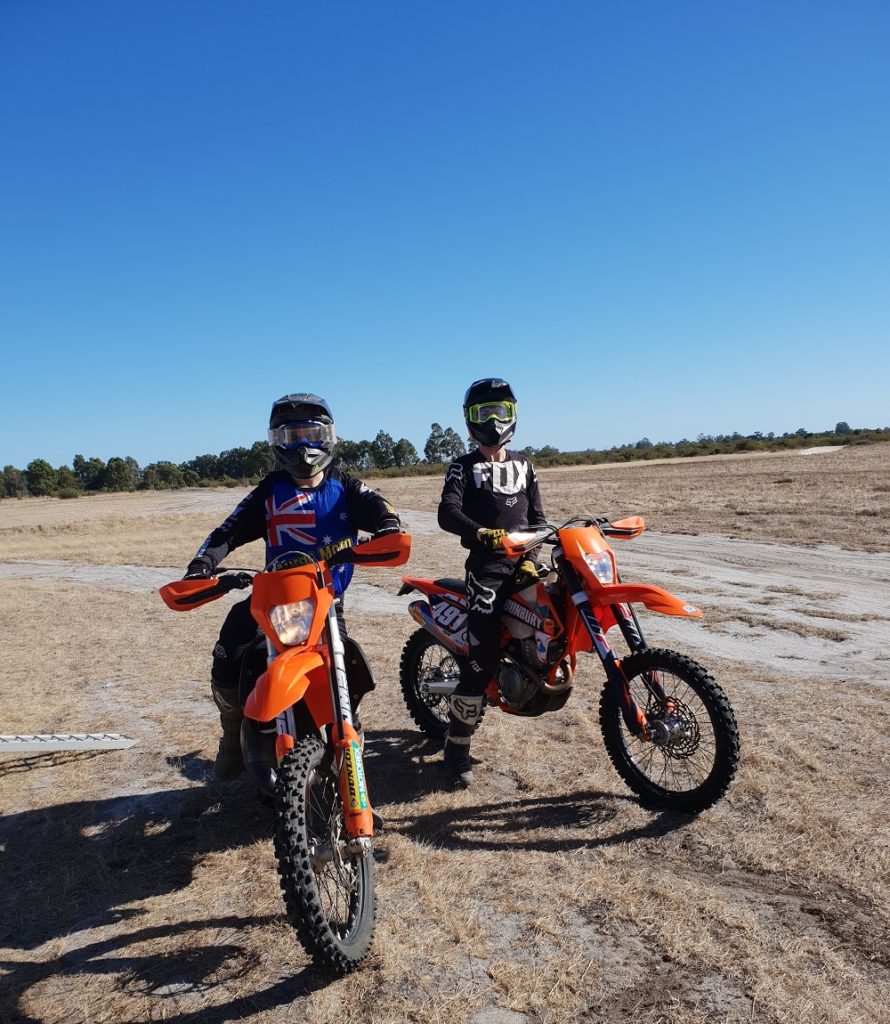 Nathan Howe: "This year is going to be a huge one, I am competing in the 2019 AORC season, SAORC and the WA state titles. I am hoping to achieve 1st in E2 for the WA state titles, podium finish in Experts for the SAORC and a podium finish for EJ for the AORC. I have worked hard in the off season, hopefully I can make it happen".
"I can't thank all my sponsors enough for their support and encouragement".
Bunbury KTM Suzuki
Fox Head Australia
Motorex Australia
WP Australia
KustomMX
Scott Google's
KTM Australia
Dunlop Australia
Blue Hire Pumps
Ficeda Accessories
Rob and Judy Howe: "Nathan has set his goals for 2019 returning for another Australian Off Road Championship (AORC) season against Australia's best. He is striving to do well and achieve an overall podium finish in the U19 (EJ) class after a successful first year at AORC in 2017 as a junior, achieving a 4th outright in the J4 class, which was a huge effort coming from his Home base of Perth WA".
"So this year it will be an interesting year for him as a 17 year old senior chasing both WA and SA Championship state titles as well as the AORC EJ class Championships".
"Nathan is well prepared and focused on his goals after a good off season and with fantastic support from the Bunbury KTM Suzuki Team, now keen to get the trip to QLD underway for AORC Rounds 1 & 2 with his Team mate Jethro Carriage".
Sander Taber-Bunbury KTM: "Blue Hire Bunbury KTM will have 2 rider's making the huge commitment to compete in the premier national series with W.A State #2 Nathan Howe and team newcomer and Junior champ Jethro Carriage".
"I have been really impressed with both the guys efforts in teaming up to put in a great off season together. The summer grind being such an important time to put in the hard work and set a solid base to kick this national series off. East coast events start a lot earlier than any competition we have available here in the West".
"The off season has been super important also as Nathan makes the move to the 4-Stroke ultra-versatile 2019 KTM 350EXC-F after being on 2-Stroke machinery in the past. Jethro also makes the jump up to the 150XC-W 2-Stroke from an 85. Big changes for both the guys, which they have handled well."
"Our team/ shop crew wish the boys the best of success as they hit the road east this coming Saturday to chase their dreams and do WA proud. Best of luck lads".
"I would like to thank our amazing long term team sponsors for the ongoing support of our team and what we do. It would be impossible to help get our riders and bikes on the track without them. Big thanks to Blue Hire Pump Company/ KTM Australia/ FOX/ Motorex Australia/ Dunlop/ KustomMX and EK Chains".
Another competitor from Western Australia is Jesse Lawton, who returns to the 2019 AORC season after finishing last year in sixth place in the E3 class. A highly competitive rider, Lawton is expected to be a major contender for podium time this season, so keep your eyes on him.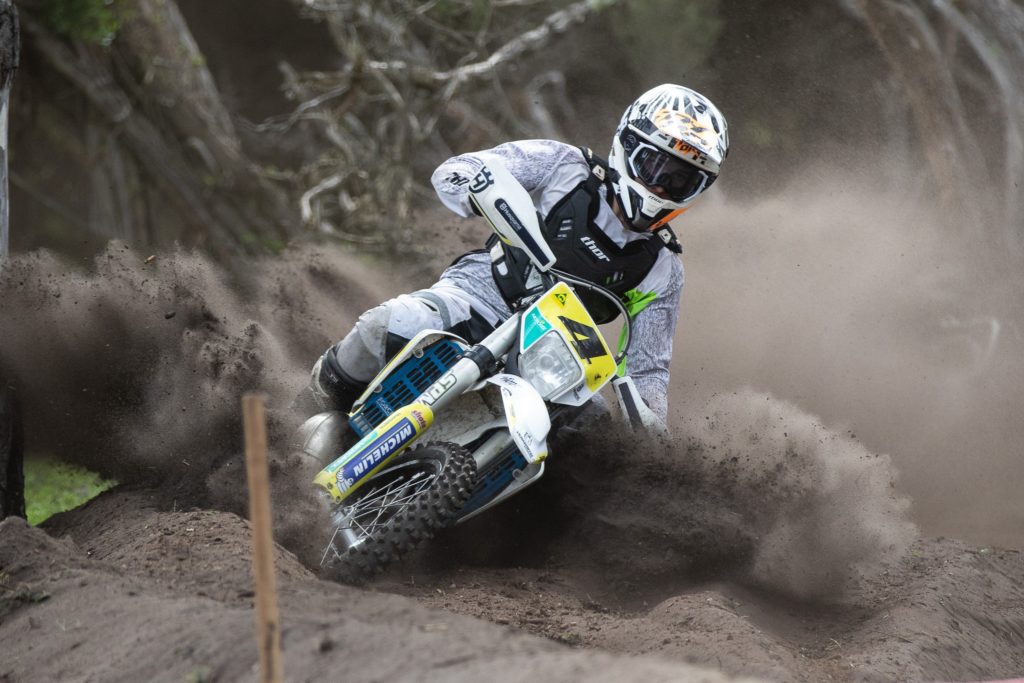 WA's motocross legend, Cody Chittick, has also made a mad dash trek across the nullabor to compete in the first few rounds of the 2019 AORC. Cody, who is returning after injuries sustained at the end of the 2018 season, will be competing in the AORC 250cc junior class thanks to the support of Bee Firm NRG, Yamaha Junior Racing Team and Strickland Race Development Team.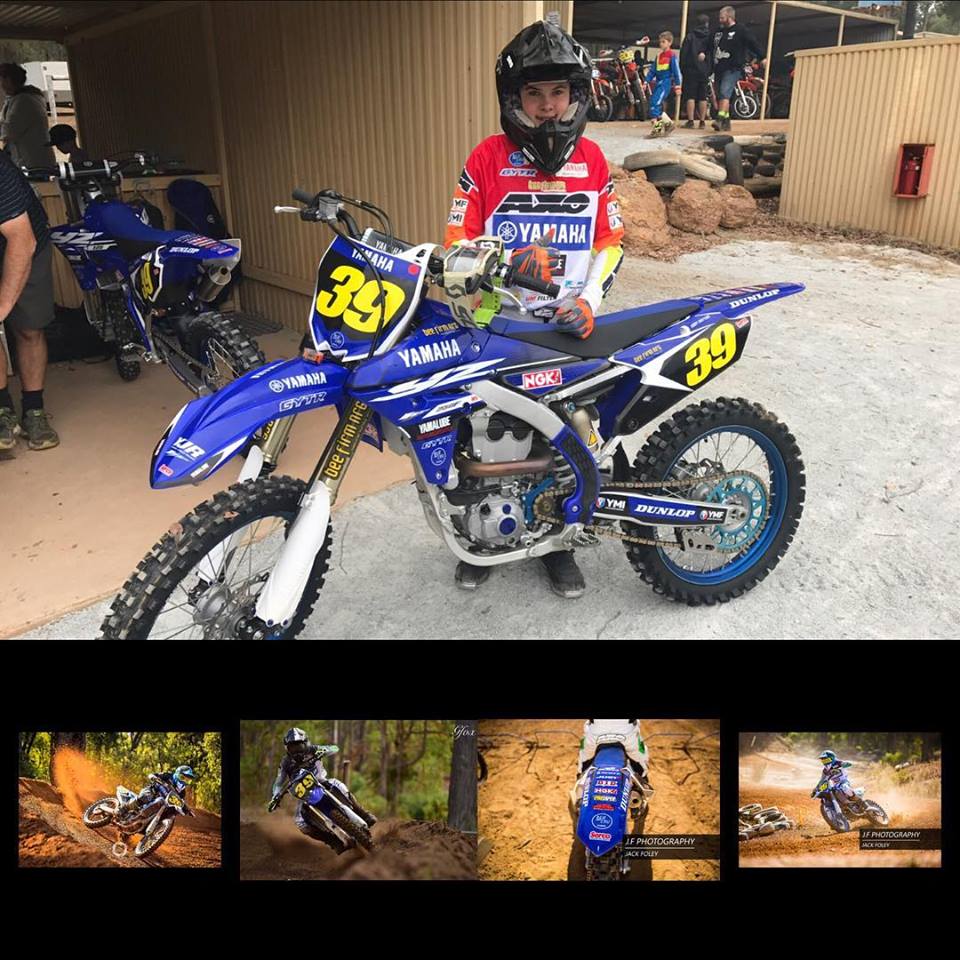 The opening rounds of the 2019 AORC season are running alongside the 2019 Queensland Enduro State Championships and hosted by the Toowoomba Motorcycle Club. 

You can access the full entry list here.

For further information on Rounds 1 & 2 in Toowoomba, please click here.


Stay up to date with all the happenings of the 2019 Yamaha Australian Off-Road Championship by visiting the AORC Website at aorc.org.au, or by following the Yamaha AORC on Twitter and Facebook as well as @aorc on Instagram.