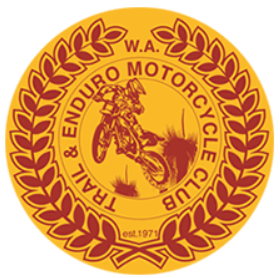 Item 1: The Australian Four Day Enduro Championships are being held in WA next year and many riders are planning on entering their first A4DE.
Therefore, we have decided to adopt the A4DE method of Morning Work Period and End of Day Work Period for the Busselton 2 Day Enduro. This will ensure WA riders are familiar with the work period arrangements at the A4DE.
The following information replaces the paragraph titled "Work Period" in the Busselton Supplementary Regulations.
Each morning (Day 1 and Day 2), riders may enter Parc Fermé 15 minutes before their Starting Time and move their machine by hand to the entry of the Work Area.
Competitors will be called in to the Work Area 10 minutes before their starting time to carry out necessary preparation before pushing to the Start Line in time for their start.
At the end of Day 1, before the final service lane there will be a Pre-finish Time Check point which is a NO SERVICE Time Check.
After checking in at the Pre-Finish Time Check, competitors will have 15 minutes to do their service and reach the final Time Check and place their motorcycles in the Parc Fermé.
For more explanation please see the 2022 Manual of Motorcycle Sport sections 11.14.7 Starting Procedures and 11.24.1.7 Click HERE
Item 2: Additional Awards
Busselton 2 Day Enduro trophies will be awarded for all classes for the accumulative points over both days (e.g. for the riders that compete in Day 1, place their bikes into parc ferme and compete in Day 2).
Trophies provided by our sponsor, KTM Bunbury.