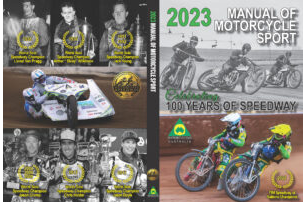 THE PHILOSOPHY AND STRUCTURE OF THE GCRS

The guiding philosophy of these GCRs is that good sense, cooperation, and fair and reasonable
interpretation will be applied to Motorcycle Competition. The GCRs confer on our official's,
discretion in the application and interpretation of the rules. It is intended that discretion will be
exercised to ensure that Competition is free and fair and as safe as possible. Our officials are
volunteers, human beings and do a great job running our events. They are not infallible.
5.1 OFFENCES DURING AN EVENT
It is an offence, if during the course of an Event, any person or entity (including but not limited to
any competitor, Support Person – this includes junior parents) … does any of the acts or
behaviours listed in this subparagraph (5.1.1.1).
5.1.2.1 Penalties may be imposed for offences committed during a Competition. In imposing any
such penalty:
a) The rules of natural justice do not apply;
b) The Steward or Clerk of Course may act on their own initiative or on any information
and in any manner as they think fit having regard to the offending conduct.
5.1.3.2 Information about any alleged offence under these GCRs (i.e. in this section)
committed during an Event should be directed to the Clerk of Course.
5.1.6 Right of Protest
5.1.6.1 There is no right of protest against, or appeal from, a decision to impose a penalty for an
offence committed during Competition.
Junior competitor parent should familiarise themselves with the process of making a complaint
(to the CoC, AT THE TIME and during the event) or protest protocols detailed in the GCR's.
Contact with MWA days later, outside of the event and unrealistic expectations on MWA to
override decisions made – or in most instances not even raised during an event (as per this
provision of the rules) and the accompanying abuse or threats directed at MWA staff is not
acceptable and will not be tolerated.
All members (and Parents) are reminded of their obligations and expected behaviors found in
the MWA Constitution, MA Member Protection Policy, Code of Conduct and my expectation that
you lead by example to your children as good sportsmen and women. Those policies can be
found here –
https://www.ma.org.au/licences-rules/policies-si/motorcycling-australia-national-integrity-framew
ork/
GENERAL COMPETITION RULES – Information for Junior Competitor Parents.