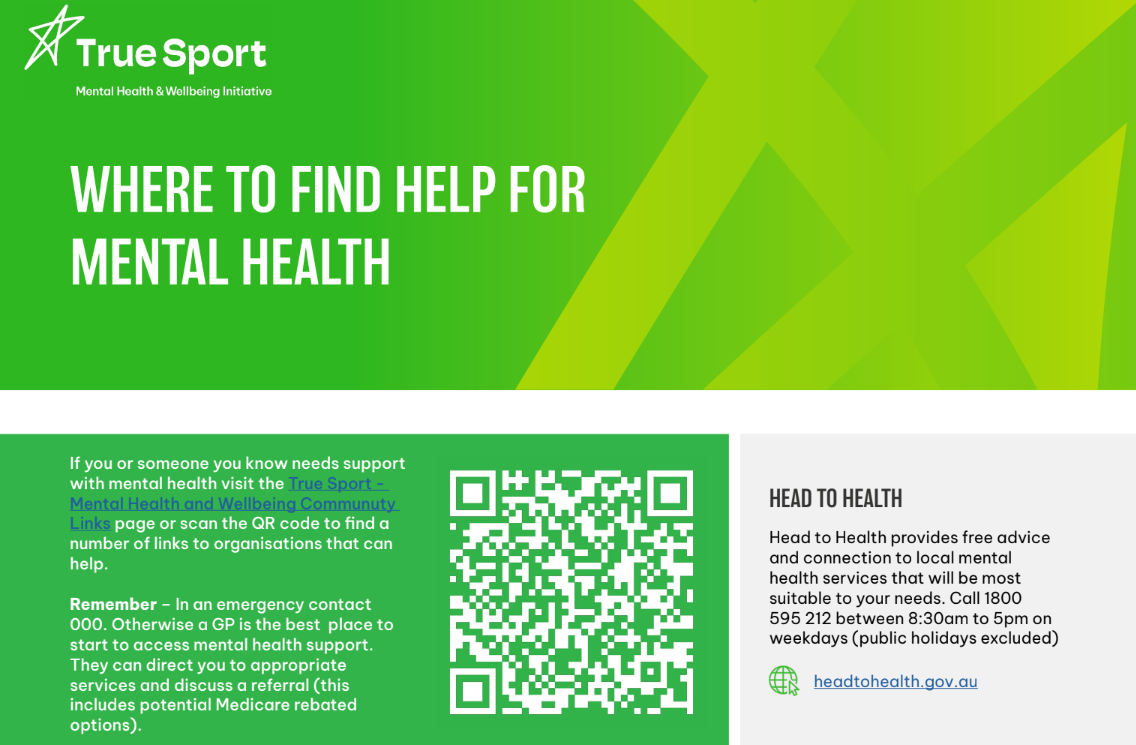 Motorcycling WA is pleased to share the next important phase in the True Sport initiative, the support in Mental Health and Wellbeing initiative for our sporting community. Resources for access to this area of support are now available via the link below and through the MWA Website, Community Resources link to True Sport and complement the other free resources available. Clubs are encouraged to explore the Club and Community e-toolkit links found in the True Sport package.
https://www.sportwest.com.au/how-we-help/mental-health/
Importantly, our sporting volunteers now have access to a Volunteer Assistance Program (VAP) – similar to a workplace Employee Assistance Program – designed for sports volunteering, via Motorcycling WA. The VAP, delivered by Access Wellbeing Services will provide confidential professional, trauma counselling and psychological support and critical incident response 24/7, to our officials, competitors and broader club/volunteer community and complement the work that our motorsport Chaplain Terry Dorrington does. They have regionally based partners/providers who can respond on scene, if necessary.
The VAP services can only be engaged on contact via MWA (as the registered and eligible State Sporting Assoc), as part of our internal management & response to critical incidents and as such clubs will not have direct access to the service.
Stay safe and well.